Student Voices: Yasu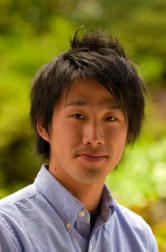 Yasuhiro, former Student Government President (Business)
Tokyo, Japan
Shoreline Community College offers excellent academic, professional/technical and workforce training programs to meet the needs of lifelong learners. The instructors who teach in those programs offer valuable lectures with real-life experience and value interactions between faculty and students in the classroom.
One of the many impressive features of Shoreline is that all employees feel comfortable, equal and encouraged to express their point of view with students they see. Moreover, many employees on campus have a deep understanding of international students. I think that Shoreline Community College has the best environment to gain global perspectives and contribute to the diversity of the United States.
At Shoreline, you find leadership opportunities everywhere. For example, through Student Body Association (SBA). The SBA is made up of students with different backgrounds, which encourages different ideas and diverse approaches to working together. Most campus committees require student representatives. Therefore, Shoreline students have many opportunities participate in decision making on campus.
I think it is crucial that every student has an opportunity to get involved and experiences the real decision-making process while they are still students.
The world economy has tightened; many businesses require future entrepreneurs to be able to communicate and collaborate with diverse peoples in global business. I think that Shoreline is the best place where students can learn everything from basic life skills, to English proficiency and degree completion.