Services we provide
The Bookstore is more than a place to order your textbooks. Come to the Bookstore for a wide variety of snacks, candy and drinks. We offer general merchandise for school, office and home plus fun and unique gift items. The Bookstore is the place to come for T-shirts and sweatshirts as well as other Shoreline logo products. Also please visit our Shoreline CC apparel ordering site, for custom logo professional clothing.
SCC student ID card
Available in the bookstore. All you need to get yours is a copy of your current course schedule, and a picture ID. Additional student ID information.
SCC student parking permit (quarterly)
Available in the bookstore. All you need to bring is your SCC student ID card, or a current course schedule. Additional campus parking information.
SUMMER quarter rush week hours
Monday July 1 7:30 a.m. - 6:00 p.m.
Tuesday July 2 7:30 a.m. - 6:00 p.m.
Wednesday July 3 7:30 a.m. - 5:00 p.m.
Thursday July 4 CLOSED
Friday July 5 7:30 a.m. - 12:00 p.m.
---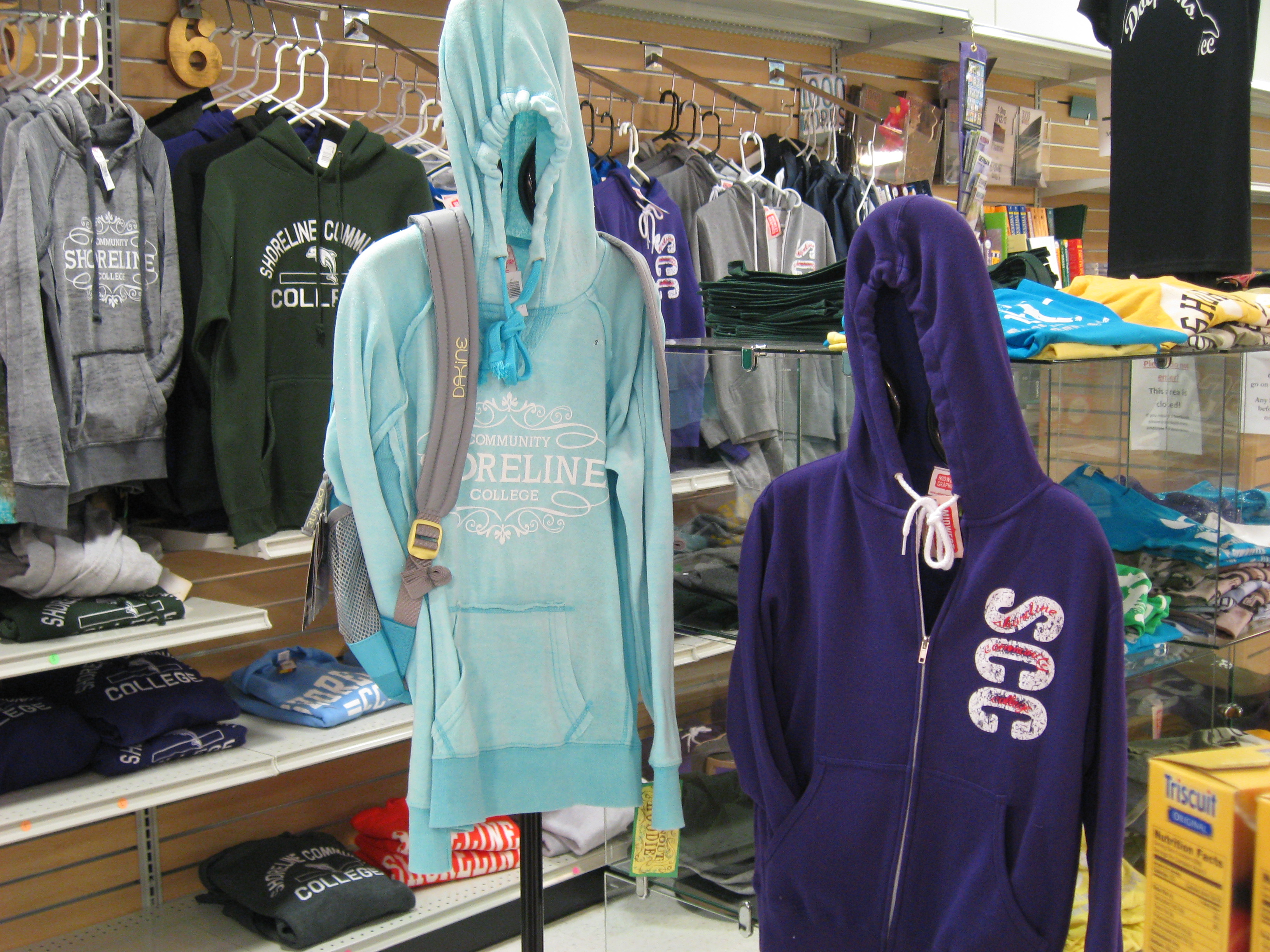 Buy back
Ever wonder what to do with your books after the quarter? Consider "Buy Back." At the beginning and end of each quarter a representative from The University Bookstore (UBS) is available to scan your used textbook to see if it is still a needed textbook in the college market. If so, you can get money back! UBS only requires your student ID or copy of a current transcript.
For more information about our textbook program see the news article from November 2015:
Shop online
To view or purchase current quarter textbooks online, please visit our SCC page on the University Bookstore website.
Shop in store
University Bookstore has textbooks for Shoreline courses for sale at their store in the U district.

Contact Us
4326 University Way N.E. Seattle, WA. 98105
U district store Hours
| | |
| --- | --- |
| Weekdays | 9 a.m. - 7 p.m. |
| Saturdays | 10 a.m - 6 p.m. |
| Sunday | 12 p.m. - 5 p.m. |