Shoreline Athletics
Catch the wave of green and gold!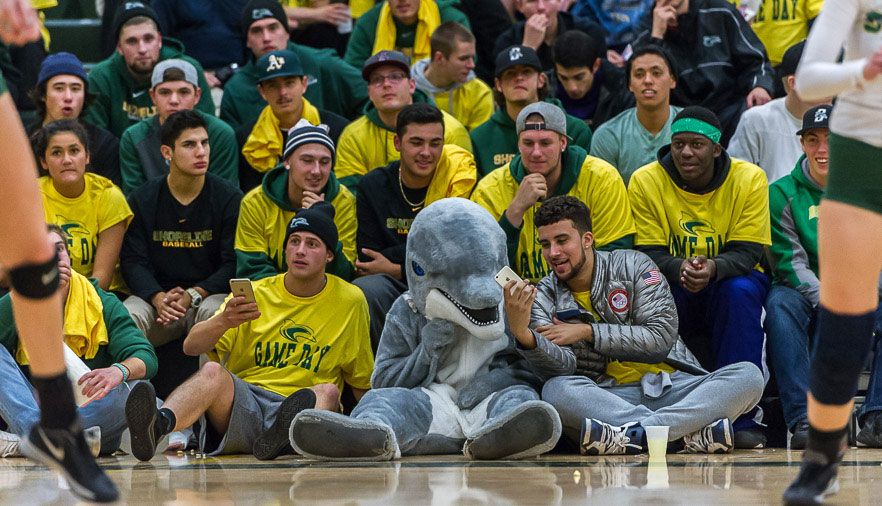 Welcome to Shoreline Community College Athletics, home of the Dolphins! Shoreline hosts six athletic teams as part of the Northwest Athletic Conference (NWAC).
Shoreline's athletic facilities include a fitness center, track, batting cages, a study hall for student athletes, and the gymnasium. The gym offers basketball courts, a weight room, intramural gym, and locker facilities for use by students, faculty, and staff. The gym is also home to the Physical Education department, as well as intramural and wellness activities.
Join the Phin Team!
To join a team or to learn more about Shoreline's athletics, contact
athletics@shoreline.edu
.
If you are interested in joining a specific sport, check out the Athletics Directory, and reach out to the head coach via email or by phone.
Follow Us
Athletics News
Information for https://sportsnews.shoreline.edu/feed/ could not be loaded. Got to: set_timeoutError Message: System.Net.WebException: The operation has timed out at System.Net.HttpWebRequest.GetResponse() at ASP.athletics_default_aspx.GetRSS(String rssURL, Int32 maxItems, String style, Int32 hideimage, Int32 hidedate, Int32 hidedesc, Int32 hidenewslink, Int32 hidecategories, String newslink)
Contact Us
Athletics
Location

3000 Building (Gymnasium), Room 3024

Email

Phone

Fax

(206) 546-4609