University Transfer
For International Students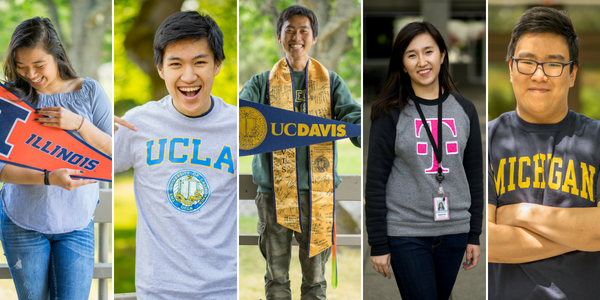 At Shoreline Community College, students can complete the first two years of their Bachelor's degree in over 90 areas of study. Then, with guidance from our expert academic advisors, Shoreline students transfer to top universities across the United States where they complete their second two years and earn their degree. It's as simple as 2+2.
Transfer guarantees & pathways
Shoreline has partnerships with many universities. These partnerships make the transfer process very clear and simple! These universities will guarantee admission for international students who transfer from Shoreline Community College after earning the Associate's degree and meet specific admission criteria.
5 most popular transfer destinations
University of Washington

Seattle University

Washington State University

University of California (UC Berkeley, UCLA, UCSB, etc.)

Indiana University
Shoreline students are also accepted to excellent universities nationwide. Here are just a few institutions that have accepted Shoreline students recently:
Arizona State University
Bentley University
California College of the Arts
California Polytechnic State University, Pomona
Cornell University
Drexel University
Fashion Institute of Technology (FIT)
Georgia Institute of Technology (Georgia Tech)
Northeastern University
Oregon State University
Pennsylvania State University (Penn State)
Pepperdine University
Purdue University
Savannah College of Art and Design (SCAD)
Seattle Pacific University
State University of New York at Stony Brook
Texas A&M University
University of British Columbia
University of Colorado, Boulder
University of Illinois, Urbana-Champaign
University of Michigan, Ann Arbor
University of Minnesota, Twin Cities
University of North Carolina, Chapel Hill
University of Oregon
University of Southern California
University of Texas, Austin
University of Virginia
View a complete list of transfer destinations here.
Contact Us
International Education
PUB (9000) Bld., Room 9302
Important Dates
Winter Quarter 2021
Orientation: December 28
First day of classes: January 6
Final exams end: March 24

Spring Quarter 2021
Orientation: March 29
First day of classes: April 5
Final exams end: June 18

Summer Quarter 2021
Orientation: June 21
First day of classes: June 28
Final exams end: August 19