Women's Soccer Assistant Coach
Val Seid
Val Seid brings a wide range of coaching experience to our Women's Soccer program. Coach Seid started with coaching a recreation team with the YMCA. Seid then went on to coach high school soccer where he coached the boys at Cleveland High School, Ballard High School, and Roosevelt High School (3rd in state, 2 state tournament appearances, 4 conference playoff appearances). Seid also coached the girls at Bellevue High School and Ballard High School (4 conference playoff appearances). In 2006 and 2012, Seid was voted KingCo coach of the year.
Val has also coached at various clubs in the area, including FC Alliance, Crossfire, Emerald City FC, Northwest Nationals, Surf, and most recently at Sound FC.
Coach Seid has won many tournament and state championships (too many to list) and have taken many teams to Regionals. In 2011, his team won the US Club National Championship.
Val has also coached at the collegiate level. He assisted the men's team at Bellevue College to win the NWAAC championship and assisted the women's team at Edmonds Community College to their first playoff appearance in 6 years (2018-19).
Most recently, Val was the head coach at Northwest University (NU) where he took his team to two conference finals. In his second year at NU, he led the team to an undefeated season winning the conference and was successful in getting the team nationally ranked in the top 25 each year he was there. He was also voted conference coach of the year in 2014.
Val holds a USSF B license, NSCAA Gk license and a US Youth soccer youth license.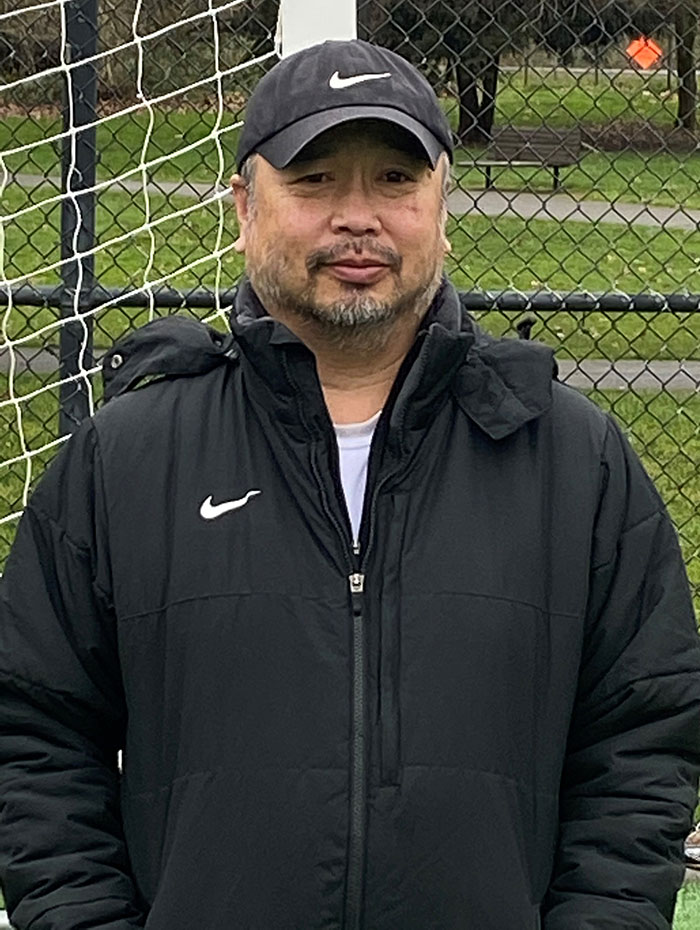 Assistant Coach Val Seid
Email: vseid@shoreline.edu