Intramurals & Wellness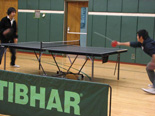 SPRING QUARTER HOURS
FITNESS CENTER
Monday-Thursday 12:30pm-2:30pm & 4pm-6pm
MAIN GYM
Monday, Wednesday, Friday 9am – 2pm
Tuesday &Thursday 11:30am-2pm
Main Gym: Only available during times when camps are not in session. Please see door schedule in the Main Gym.
Please present ID card or ID number for Gym & Fitness Center Access.
Free Activities for Students, Staff & Faculty - Spring Quarter Schedule
Free intramural and wellness activities. Come join your fellow students, staff, and faculty in the pursuit of a fit and healthy lifestyle!
Mon/Wed/Fri
12:35 p.m. - 1:25 p.m.
Room 3025
Tues 5:05-5:50
Room 3025
Tues/Thurs 12:35-1:25
Room 3025
Fri 9:00 a.m.-1:50 p.m.
Room 3014
Wed 11:00 a.m.- 1:50 p.m. & Fri 9:00 a.m.-1:50 p.m.
Main Gym
Wednesday 4:10 p.m.-5:50 p.m.
Room 3033
Tues/Thurs 10:00 a.m.-10:25 a.m.
Room 3007
Thursday 5:05 p.m.
Room 3033
Fri 9:00 a.m.-1:50 p.m.
Room 3014
Fri 9:00 a.m.-1:50 p.m.
Main Gym
City of Shoreline Pool, free with SCC ID.
For times visit the Shoreline Pool Website.
Intramural Class Descriptions
Yoga
Invigorate the body while quieting the mind. No experience is required. This class is designed for all students, staff and faculty to practice together. You'll begin to gain a deeper awareness of your body and develop higher levels of focus, balance, coordination and endurance. Attention focuses on conscious breathing, mental clarity and reduced stress while gaining strength and flexibility. Participants are encouraged to work at their own level and ability in order to work safely and effectively. The emphasis of this class is to reverse the negative effects of sitting for long periods of time and making sure you take time to be in the present moment, disconnecting form electronics which promotes unhealthy habits and poor posture.
Pilates
The fundamental intention of a Pilates class is to develop core stability and a uniformly strong and flexible body. While Pilates training focuses on core strength, it trains the body as an integrated whole. Pilates workouts promote strength and balanced muscle development as well as flexibility and increased range of motion for the joints while increasing your energy. The six Pilates principles are essential ingredients in a high-quality Pilates workout. The Pilates method emphasizes quality over quantity with these 6 principles: Centering, Control, Flow, Breath, Precision and Concentration.
Meditation/Mindfulness
Practice guided meditations for relaxation and mindfulness exercises to reduce stress. Wear comfortable clothing.
Active Coaching
Learn more about mindful strategies to feel your best and support your active lifestyle.
Personal Training
Learn how to safely use the equipment in our gym and develop a sound fitness routine. Wear exercise clothing and sneakers.