Women's Basketball Head Coach
Head Coach Amy Donovan
Amy Donovan is entering into her first year as Head Coach for Shoreline Community College. Donovan has 10 years of combined coaching experience, beginning with being a camp counselor from 2007-2012 for the Pete Newell Tall Women's Camps, which focus on footwork and efficiency in the low post position. From 2010-2012 Donovan was an assistant varsity basketball coach and substitute teacher at Battle Ground High School. In 2012-13, while completing her Masters of Education she assisted at the University of Washington with coaching and operations aspects of the team, including film breakdown, team travel, budget management, and advanced analytics/scouting.
After graduating from UW in 2013, Donovan worked in the non-profit sector for the A PLUS Youth Program and Basketball Education in Action from 2013-2015, both of which focused on providing educational and life skills tutoring and high-level basketball training. During the 2015-16 season, Donovan was the head varsity coach at Holy Names Academy in the Metro League. 15 players that Donovan has coached at the high school level have moved on to play at the collegiate level, including the PAC-12, Ivy League, and several Division II and Division III conferences.
During the 2016-17 season, Donovan was an assistant coach at Northern Arizona University. The team exceeded expectations in the Big Sky Conference, going 9-21 and finishing in 10th place despite being picked to finish 12th in both pre-season polls. While at NAU, Donovan was also in charge of team travel, assisted with recruiting and academic monitoring, and helped implement a new defensive system for the 2016-17 season.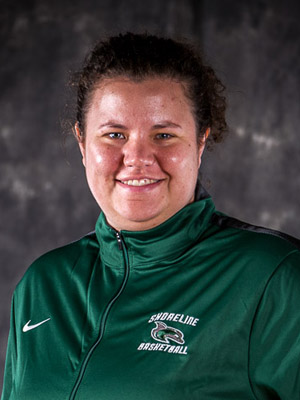 Head Coach
Amy Donovan
Phone: 206-533-6654
Email: adonovan2@shoreline.edu