Softball Head Coach
Head Coach Ben Reindel
Ben Reindel returns to Shoreline for his second season since returning from Seattle University. It will be Reindel's 4th season in total with the Dolphins.
While at Seattle University, Coach Reindel was an assistant softball coach working with infielders, hitters, recruiting and coordinating the defense.
This will be Coach Reindel's 4th season in total as Head Softball Coach at Shoreline. Reindel had previously been the Head Softball Coach at Shoreline Community College for two seasons in 2015 & 2016. In 2018, Coach Reindel took back the reins and guided SCC to a finish just percentage points out of an NWAC Championship Tournament birth. Starting in 2015, Reindel rebuilt a Shoreline program to a top 10 RPI ranking in just 16 months of taking over a program on a yearlong hiatus. Reindel has developed 10 All NWAC North Award winners over three seasons including 5 first teamers. One of those players, Sarah Casel was awarded the NFCA Golden Shoe Award for leading the NWAC in stolen bases with 49 in 2015. In 2018, Kacey Hvitved was a second team All NWAC North Infielder and after just one season at Shoreline is now playing at the University of Mississippi in the SEC.
Ben Reindel has coached both softball and baseball over the past 12 years. Before Shoreline, Reindel was the Head Softball Coach at Mt. Rainier High School where he led teams to two playoff berths in three seasons including the school's first ever district tournament appearance as members of the 4A level. At Mt. Rainier, Reindel coached two Division I players Maylynn Mitchell, a Cal State Northridge All-Big West Infielder and Texas Southern University Pitcher Jasmin Fulmore. Reindel coached high school baseball and football the six seasons prior.
Coach Reindel grew up in Seattle, WA and attended Kennedy Catholic High School and obtained a B.S. in Social Science from Central Washington University. At Kennedy Catholic, Ben was an All-League Outfielder and led the entire league in home runs his senior season.
Ben Reindel is also certified through the Pacific Institute as a PX2® Performance Psychology Facilitator. 'PX2® is a life-changing experience, promoting positive communication, building stronger relationships and equipping individuals with effective thinking skills that act as a springboard to a successful future.'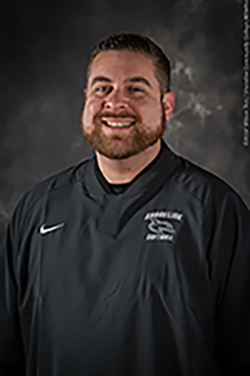 Head Coach Ben Reindel
Phone: 206-546-4649
Email: breindel@shoreline.edu