Introduction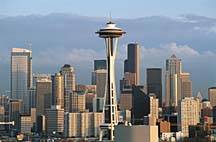 Shoreline Community College offers excellent academic, professional/technical and work force training programs to meet the lifelong learning needs of its community. Dedicated faculty and staff are committed to the educational success of all students.
Located 10 miles north of downtown Seattle , Shoreline is one of the most strikingly beautiful college campuses in Washington . Nestled among native evergreens, the campus is a brilliant sea of colors during spring, summer and fall, when many flowering plants are in bloom. The scenic surrounding area is nationally known for its recreational and cultural opportunities, which richly complement academic life. Twenty-six buildings constitute the 83-acre campus. These include an award-winning automotive training center, a visual arts building, computer centers, laboratories, a student center, a theater, a well-equipped gymnasium, a child care center, a sophisticated multimedia center and the Ray W. Howard Library/Technology Center.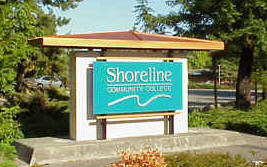 Established in 1964, Shoreline operates under the regulations of the State Board for Community and Technical Colleges and is governed by the Board of Trustees of Shoreline Community College, District Number Seven.
The college is a member of the American Association of Community Colleges and the Association of Community College Trustees.