Check Financial Aid Status
To check your financial aid status, log into ctcLink and check the View Financial Aid section.
How to check your status in ctcLink
Step 1: Log in to ctcLink
Step 2: Click the credit card icon on the left navigation to see Financials options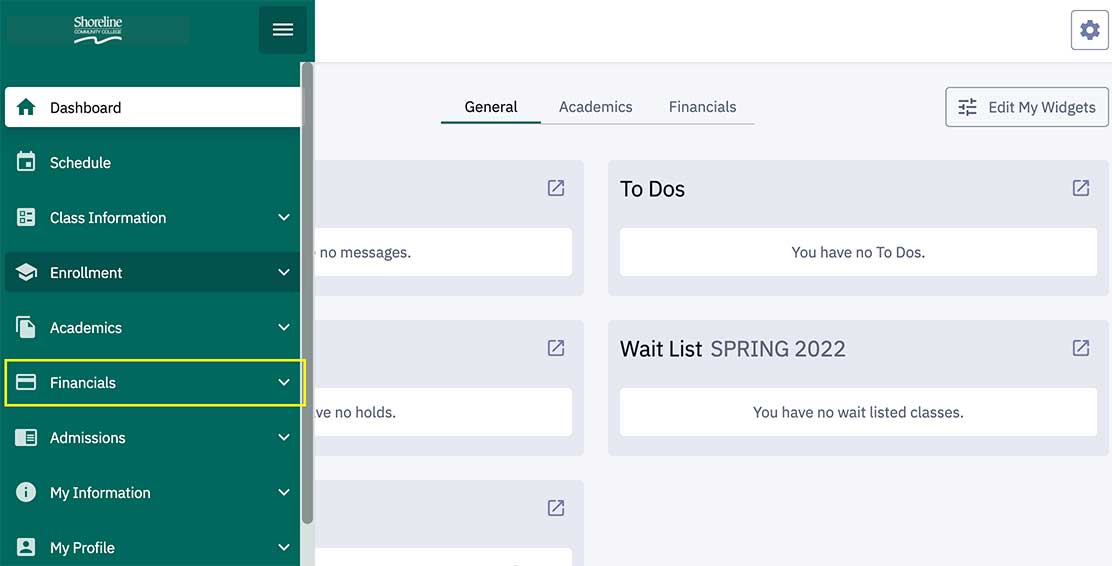 Step 3: Then click view financial aid. You should see your available aid on the screen.