Connecting to Wi-Fi
Q. How do I connect to the wireless network?
Windows 7
Connect to "SCC Student Wi-Fi" and when prompted type your username (the part before @go.shoreline.edu) and password
If you do not have an account or do not remember the password go to the Student account page and click on "Look up Shoreline username and password"


Windows 8
Select "SCC Student Wi-Fi" from the Charms Bar.

Type your username and password.
Choose Connect on the certificate prompt.

Mac
From the Wi-Fi status in the menu bar select "SCC Student Wi-Fi"

Type your username and password.

Click to accept the certificate if prompted.
Linux (also applies to Chrome Book and Android)
From the Network Connections menu choose "SCC Student Wi-Fi"

For Authentication choose Protected EAP (PEAP), type your username and password.

(Optional) Download the ShorelineCC Root CA certificate and select it for the CA certificate.
Windows XP and Vista
For connecting Windows XP and Windows Vista please visit TSS in room 4122 for manual instructions. Note that support for Windows XP ends April 8, 2014.
Q. Where can I expect wireless access on the SCC campus?
Wireless access should be available in all buildings. If you find a place that has poor coverage please let Technology Support Services know the location.
Q. Who can use wireless service at SCC?
Anyone who has a laptop with properly configured wireless network card and agrees our network policy (if you have a student email account and password). You must have a student or staff email account to access the wireless network: Click here to activate your account. If you are experiencing difficulty in connecting to or making use of a wireless network, we recommend that you contact SCC's Technology Support Services. If you happen to be on campus, you can visit their offices in room 4122, on the first floor of the library building.
Q. How do I configure my wireless network settings?
Configure Internet Protocol Version 4 (TCP/IPv4) properties of your wireless network card by choosing "Obtain an IP address automatically" and "Obtain DNS server address automatically" from the Properties page of "Internet Protocol Version 4 (TCP/IPv4)"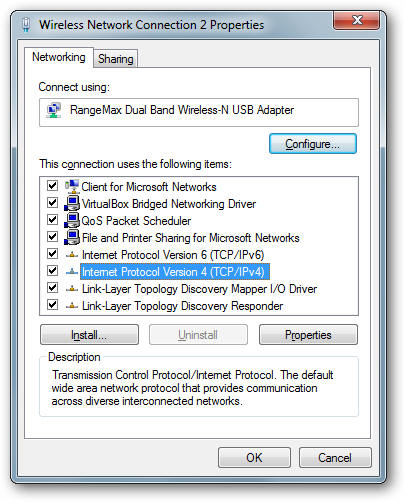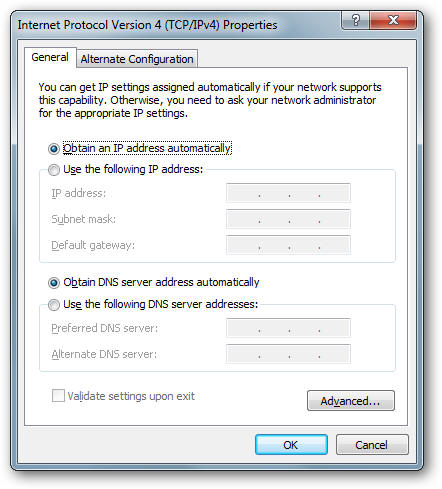 For wireless network support 8 am - 5 pm, Monday - Friday, contact:
Technology Support Services in Room 4122 at 206-546-5872 or tss@shoreline.edu