2016- 2017 Speaker Bios
Waleed Al-Shobakky is a Citizen of Egypt and Grad student at UW in the Political Science Dept. He is a freelance journalist in the Middle East, writing for Nature, New Atlantic, and several Arab-language newspaper. He worked as journalist in Qatarnb at Aljazeera news network, for two years, 2010-2012 and was President of the Arab Science Journalists Association (2010-2011). He is currently working on his dissertation, "Role of Judiciary in Autocratic Societies".
He is the Director of Latin American Studies, Seattle University and an Associate Professor of International Studies, Seattle University. He teaches courses on Latin American politics, US-Latin American relations and international affairs. His research on Latin America focuses on Ecuador and Bolivia, where he lived for three years. Andolina is co-author of the book, Indigenous Development in the Andes: Culture, Power and Transnationalism, and he has published several articles on the politics of indigenous rights and international development. He is fluent in Spanish and Quechua (a native language common in parts of Ecuador, Bolivia, and Peru.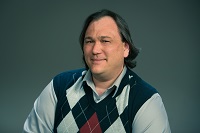 Nick Begley
Student Assistant, Student Success Center, University of Washington Bothell
Nick was awarded the University of Washington Bothell Founders Fellowship award last year and he has spent countless hours conducting research with various agriculture crops, using different hydroponic methods. He hopes to one day further those efforts by creating an organization dedicated to education, research, and policy analysis, with a strong community outreach program that addresses the complex interdisciplinary issues surrounding our food systems. Nick's passion of sustainable agriculture and public health fuels his desire to advocate for better environmental, economic and community health policies. As a Master's-level student he is focusing on polices and research that will increase the value and shared responsibility of supporting undeserved communities--particularly with environmental and nutritional health interventions. Nick's work will allow him to play an active role in shaping the trends and policies of our current agriculture model that work towards creating more sustainable solutions.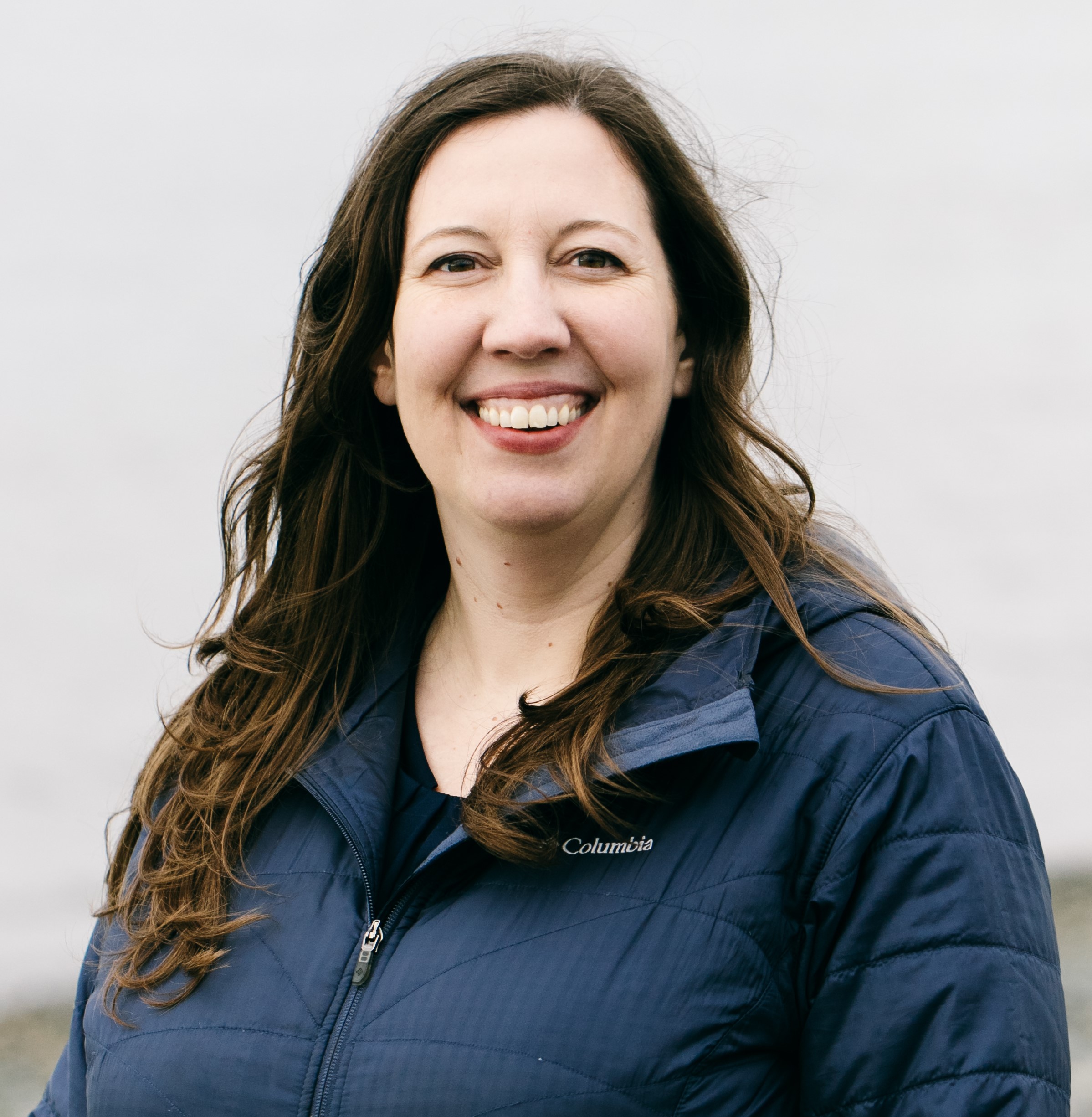 Dr. Jessica Beyer
Dr. Jessica Beyer is a Research Scientist in the Henry M. Jackson School for International Studies and in the Technology & Social Change Group in the Information School. She holds a Ph.D. in Political Science from the University of Washington. Her research focuses on online social spaces and state-society relations. Much of her work explores the political mobilization emerging from highly populated online communities and focuses on actors such as Anonymous and other hacktivists, the Pirate Parties, and digital pirates. Her book, Expect Us: Online Communities and Political Mobilization was published by Oxford University Press in 2014.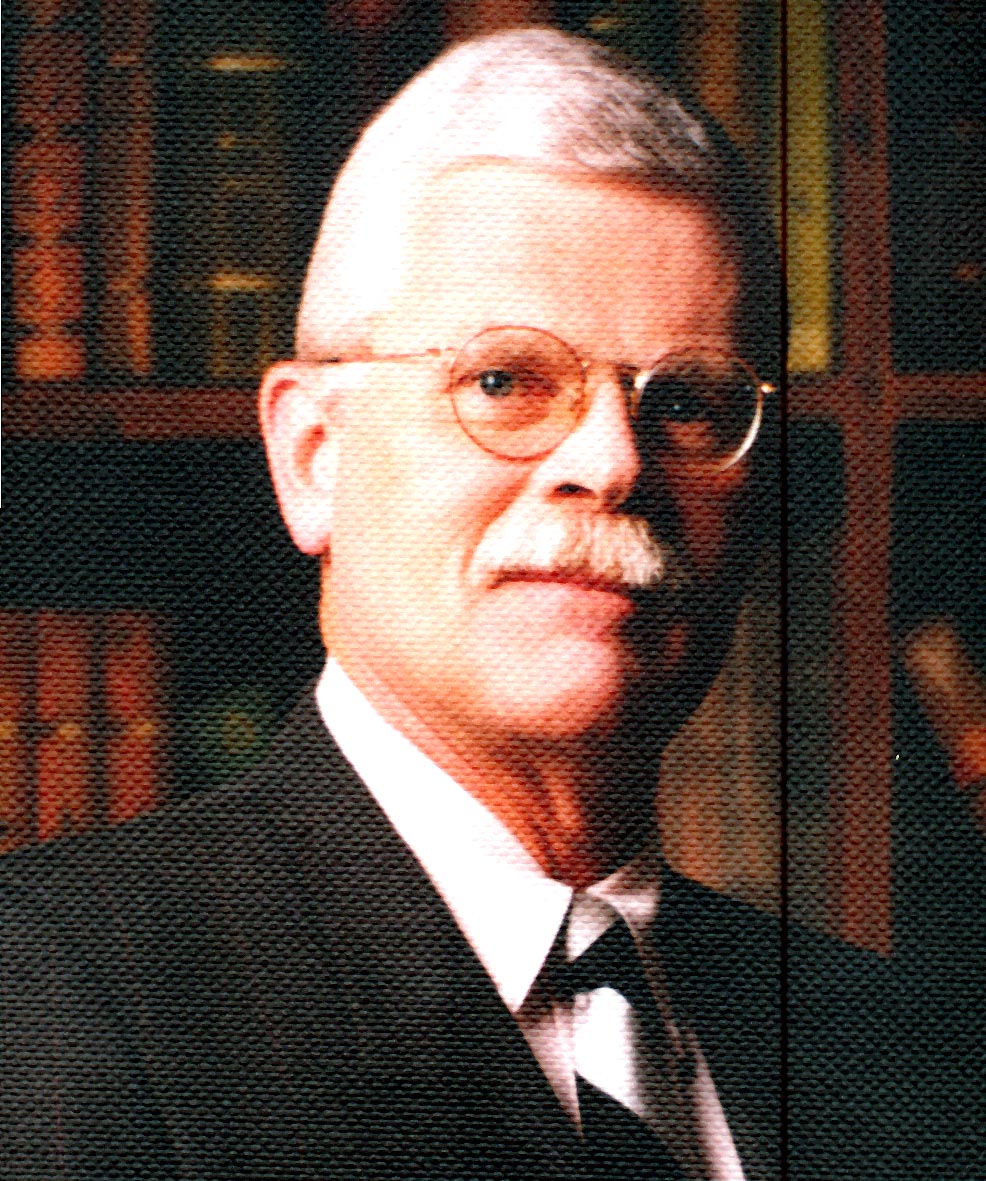 Joe Borich
Senior Advisor, Nyhus
Throughout a distinguished career that has spanned government, non-profit, business, and military sectors, Joe Borich has been a respected analyst and official operating at the forefront of the US-China relationship. Joe assists American client companies who are interested in engaging with China more deeply and Chinese companies establishing a presence in this country.
Prior to joining Nyhus, Joe served as president of the Washington State China Relations Council, the nation's oldest non-governmental statewide trade association dealing specifically with China, and the principal voice for promoting Washington State as the leading gateway to China. In a Foreign Service career that spanned 25 years, Joe held numerous positions with the U.S. Department of State before moving to Seattle. During that career he served every US president from Richard Nixon to Bill Clinton in various China-related capacities, including a term as American Consul General in Shanghai from 1994 to 1997. He maintains a vast network of contacts with Chinese government officials and business leaders, as well as with US government agencies and American business organizations.
Joe received his master's degree in sociology from the University of South Dakota. He completed his undergraduate work at South Dakota State University. He also received extensive training from the State Department including completing the full Mandarin Chinese language program and the State Department Executive Seminar - an M.A.-equivalent program in public policy.
A transplanted native of the Upper Midwest, Joe has become an avid fan of the Seattle Seahawks and Mariners. He enjoys golf and reading, and travel with his wife Ting Hsiao-hui and daughter Grace.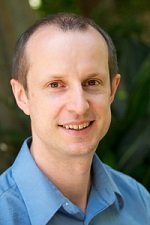 Derik Broekhoff
Senior Scientist
Derik Broekhoff joined the Stockholm Environment Institute in Seattle as a Senior Scientist in June 2015. He has worked for over 20 years on energy and climate policy, with an emphasis on greenhouse gas accounting, emissions trading, and carbon offsets. His research interests include the effective design and implementation of environmental market mechanisms, along with assessing and enabling climate mitigation policies that go beyond "carbon pricing," especially at the local government level. His current research evaluates how city and national governments can work together most effectively to reduce greenhouse gas emissions in urban areas.
Prior to joining SEI, Derik was Vice President for Policy at the Climate Action Reserve in Los Angeles, where he oversaw development of the Reserve's "carbon offset" program and its transition into California's groundbreaking cap-and-trade program. Before that, Derik worked at the World Resources Institute in Washington, DC, where he managed work on the design of emissions trading programs and greenhouse gas accounting standards, and provided Congressional testimony on the design of federal rules for carbon offsets. He has advised numerous state, national, and international policy initiatives on climate change, including programs to reduce emissions from deforestation and degradation (REDD+).
Derik has a Master's degree in Public Policy (MPP) from the University of California at Berkeley, and a Bachelor's degree in International Relations from Stanford University.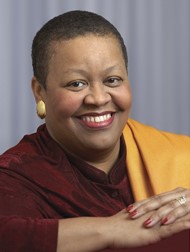 Gloria Burgess
PhD, President and CEO, Jazz, Inc
A pioneer in human dynamics and leadership, Dr. Gloria Burgess presents powerful keynotes and workshops based on her popular books, which include Flawless Leadership, Dare to Wear Your Soul on the Outside, and Legacy Living. Her focus is all about being our powerful, authentic selves—in how we live, lead, and serve.
She knows first-hand that your past does not predict your future, having triumphed over poverty, racism and sexism, and now devotes her life to helping people of all ages discover their purpose and passion.
Dr. Burgess was the driving force behind the fundraising that was required in order to bring to Seattle in 2016, the Landfill Harmonic Orchestra, a children's orchestra in Paraguay that plays instruments literally made from trash.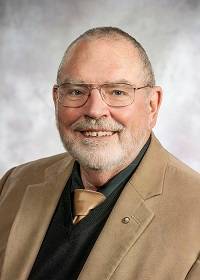 Bill Center
Bill Center retired from the U.S. Navy as Rear Admiral in 1999 after 35 years service and not long afterwards assumed leadership of a Seattle-based trade advocacy group where he worked for the next seven years. He now lectures and serves as a senior advisor for international fellows programs at the University of Washington's Daniel J. Evans School of Public Affairs. He believes it is possible to eliminate extreme global poverty and he says he has no plans to fully retire until that goal is reached.
A specialist in policy analysis, strategic planning and organization development, Center served as a senior advisor to the Joint Chiefs of Staff on arms control, non-proliferation, environmental matters, and international agreements. He was General Colin Powell's deputy director for international negotiations and served in the same role for General John Shalikashvili. In his final assignment, from May 1996 to May 1999, he commanded the Navy's third largest fleet concentration area, Navy Region Northwest.
Bill is a graduate of the U.S. Naval Academy and the Evans School. During his naval career he commanded three ships and served in a wide variety of assignments at sea and ashore, including three years as chief engineer on the aircraft carrier USS Midway. Along with his wife and two sons, he lived in Japan during three different assignments totaling eight years.
Upon retiring from the Navy, Center devoted himself to nonprofit leadership, education and volunteer work. He served until 2007 as president of the Washington Council on International Trade, a nonprofit, non-partisan association that advocates for good trade policy and promotes understanding of the role and importance of trade. He is a leader in the Rotary Club of Seattle and the US Naval Academy Alumni Association. A sought-after public speaker, he has also taught various courses on leadership, economics and the graduate seminar on U.S. Foreign Policy at the Evans School.
Raised in Los Angeles, Bill and Karla, his wife of 43 years, reside in Edmonds. He enjoys spending time with their twin granddaughters, music, cooking, woodworking, landscape design and sports.
Alexis Chouery is a born and bred Ballard native. Currently she is serving her second term as the Co-Vice President of the YPIN board (Young Professionals International Network) and works at F5 Networks in operations, supporting the Eastern Canada field team. She graduated SCC in 2011. While at Shoreline, she served as the W.P&D.S.S President and Treasurer and a reporter for the Ebbtide. From there she transferred to the UW, studied at the Jackson School of International Studies at the University of Washington and served as the Jackson School Student Association President. In 2014, she obtained her B.A. in International Studies and minored in European Studies. Some of her favorite travel memories includes visiting Toronto for the 2016 MLS Cup, traveling to Brazil for the 2014 FIFA World Cup and backpacking in the Olympics. She has also traveled to Norway, France, Japan, Egypt, Italy, and Mexico and wants to keep adding to the list. Her favorite international topics of conversation include refugee issues, family-work-life balance, and global gender policy. She speaks conversational French and loves trying to speak Norwegian. In her spare time, she follows the Seattle Sounders as a season ticket holder, enjoys long road-bike rides, and plays Ultimate Frisbee.
Bruce Crandall Colonel, U.S. Army (ret.)
Bruce Crandall served in the U.S. Army from 1953 to 1977, including two tours of duty in Vietnam (1965-1966 and 1967-1968. He was awarded the Medal of Honor for his actions as a pilot during the Battle of Ia Drang on November 14, 1965 in South Vietnam. During the battle, he flew 22 missions in an unarmed helicopter into enemy fire to evacuate more than 70 wounded and bring ammunition and supplies to US forces. By the end of the Vietnam War he had flown more than 900 combat missions. Awards he received for his service include the Medal of Honor, Bronze Star Medal, Purple Heart, and Distinguished Flying Cross.
Joe Crecca Captain, U.S. Air Force (ret.)
Joe Crecca served in the U.S. Air Force from 1964 to 1978, including Vietnam from 1966-1973. On his 87th mission his F-4C was hit by a Russian surface-to-air (SAM) missile and he was forced to eject over North Vietnam on November 22, 1966. 1st Lieutenant Crecca spent more than six years as a prisoner-of-war (POW) before being released on February 18, 1973. Major Crecca left the Air Force in 1978. His decorations include the Distinguished Flying Cross, two Purple Hearts, Bronze Star and many other citations.
Dr. Roberto Dondisch is currently Head Consul of Mexico in Seattle. He was previously Director-General for Global Issues within the Ministry of Foreign Affairs, where he served as the Chief Negotiator for Mexico for the Post-2015 Development Agenda and the Paris Climate Change Agreement (presided over the ambition process mechanism). Previously he served as Chief Negotiator for the Arms Trade Treaty and as Special Advisor for International Security, General Coordinator for the Youth-20 Summit, and focal point for the Mexican participation as elected member of the UN Security Council.
Mr. Dondisch holds a PhD in International Relations and Master's in International Studies (Johns Hopkins SAIS); a Master of Science in Foreign Service (Georgetown University) and a Bachelor Degree on International Relations (Universidad Iberoamericana). https://consulmex2.sre.gob.mx/seattle/index.php/es/
Global Fellow, Woodrow Wilson International Center for Scholars ,Washington, DC, Former CNN Moscow Bureau Chief, and Fellow, Woodrow
Jill Dougherty joined CNN shortly after its founding three decades ago. In her career at the network she served as Moscow Bureau Chief and Correspondent; White House Correspondent; Managing Editor Asia/Pacific based in Hong Kong; Foreign Affairs Correspondent covering the US State Department; and U.S. Affairs Editor based in Washington, DC.
As a CNN Correspondent Jill Dougherty reported from more than 50 countries, including Iraq, Afghanistan, China and North Korea. Her strongest interest and area of expertise is Russia. From the moment she began learning the Russian language at age 13, Russia has been her passion.
She currently is a Global Fellow at the Woodrow Wilson International Center for Scholars in Washington, DC. In 2015 she was a Public Policy Scholar at the Wilson Center, where she carried out research on the Russian media and on "Putinism." In 2014 she was selected as a fellow at the Shorenstein Center on Media, Politics and Public Policy at Harvard University's John F. Kennedy School of Government where she researched and wrote several articles on the Russian media.
Jill Dougherty began studying the Russian language in high school. She majored in Slavic Languages and Literature at the University of Michigan, and studied at Russia's Leningrad State University. She completed graduate studies at Georgetown University in Washington, DC, where she wrote her thesis on Russian President Vladimir Putin's Soft Power Diplomacy.
As an expert on Russia, she appears frequently on CNN, has been featured in a TedX program, and her articles have appeared in Atlantic.com, Politico.com, CNN.com, Huffingtonpost.com, The Moscow Times, and other publications.
Newspaper Correspondent and Journalist.
Joe Galloway Worked as a reporter for UPI during the early part of Vietnam War, later as a Military Affairs consultant for Knight-Ridder, and as a columnist with McClatchy Newspapers. Since 2013, he has worked as a special consultant for the Vietnam War Commemoration project established by the Office of the Secretary of Defense. Joe has also served as production consultant for Ken Burns' new documentary history of the Vietnam War. The mini-series is scheduled for broadcast on PBS in the fall of 2017.
Program Officer, Agricultural Development, Bill & Melinda Gates Foundation
Kate Kuo is a Program Officer at the Bill & Melinda Gates Foundation's Agricultural Development Program which works in Sub-Saharan Africa and South Asia to increase the productivity and income of poor smallholder farmers. She manages the program's external relationships with China and the US Government and leads the strategy around improving rural advisory services for smallholders. Prior to joining the Gates Foundation, she was a civil servant for the US Agency for International Development (USAID) responsible for strategy and program development for three regions, including short-term postings in 7 countries. Kate was a Peace Corps Volunteer in Kyrgyzstan and NGO Trainer in Nepal. She grew up in Taipei, Taiwan, and has a B.A. in Art History from Barnard College and an M.S. in Foreign Service/International Development from Georgetown University.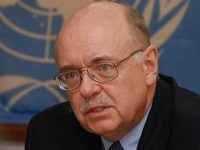 Roger Meece
Former U.S Ambassador to Malawi
Mr. Meece joined the Foreign Service in 1979. During the course of his career he has served in numerous capacities, including work in the Americas office of the Bureau of International Narcotics Matters in the Department of State, on detail for two years to the Office of the Vice President, as Consul-General in Halifax, Nova Scotia, and as Director for the Office of Central African Affairs in Washington, D.C., as well as study for an academic year at the National Defense College of Canada. He was assigned as Deputy Chief of Mission in Brazzaville (Republic of Congo) from 1988 – 1991 and Kinshasa (Democratic Republic of the Congo) from 1995 – 1998, as Chargé d'Affaires in Nigeria for several months in 2003, and as Diplomat in Residence at Florida International University in Miami immediately thereafter. Mr. Meece was appointed as the U.S. Ambassador to Malawi from 2001 – 2003, and to the Democratic Republic of the Congo from 2004 – 2007. He retired from active duty in the Foreign Service in September, 2007, although he was asked subsequently to serve as Chargé d'Affaires at the Embassy in Addis Ababa, Ethiopia from August to December, 2009. During his Foreign Service career, Mr. Meece received numerous performance awards.
In July, 2010, the United Nations Secretary-General appointed Mr. Meece as Special Representative of the Secretary-General for the Democratic Republic of the Congo and head of the U.N. peacekeeping mission there (MONUSCO), based in Kinshasa. On completion of this appointment, he returned to the Seattle area to resume retirement in July, 2013.
After graduating from Michigan State University in 1971, Mr. Meece joined the Peace Corps as a Volunteer in Sierra Leone. This led to several Peace Corps staff assignments, including service as Associate Director for the Peace Corps in Niger and Cameroon, Deputy Peace Corps Director in the Republic of the Congo (Brazzaville) and as Country Director of the Peace Corps in Gabon.
Mr. Meece has remained active in foreign affairs since retirement as a participant and speaker at programs organized by the Department of State, the Africa Center for Strategic Studies, and the Institute of Peace in Washington, DC, among others. He is fluent in French. He has been a member of the Seattle World Affairs Council since 2008. Mr. Meece was born in Indiana in 1949.
President and CEO Seattle World Affairs Council
Jacqueline joined the World Affairs Council as President and CEO in May 2014. After twenty years on the East Coast working in academia, think tanks, and NGOs, she is happy to be in Seattle contributing to WAC's ongoing mission and service to the greater Seattle community.
Immediately prior to joining WAC, Jacqueline served as Director of External Relations at Independent Diplomat in New York, which works with marginalized democratic political actors to help them navigate the United Nations, the EU, and other international diplomatic fora. Previously, she was a Senior Associate at the East-West Institute (EWI) in New York, where she ran the U.S. program. At EWI, she focused on national security policy, the U.S.-Russia and U.S.-China relationships, as well as nuclear disarmament and nonproliferation issues. Among her favorite projects there were a joint U.S.-Russia working group on Afghan narcotrafficking and a high-level forum on disarmament and nonproliferation that she ran at the United Nations. She has also served as the deputy director of the Council on Foreign Relations' Washington (DC) programs, where she oversaw membership events as well as outreach on Capitol Hill and the DC diplomatic community. She got her start in think tanks at the Center for Strategic and International Studies, where she was deputy director of the Russia and Eurasia program. She has also taught at The George Washington University, where she undertook graduate work after earning undergraduate and graduate degrees from Cornell University.
She has been a commentator for various news sources (print, web, and broadcast), including the New York Times, the BBC, CBC, and Voice of America. Her honors include being named a Truman Security Fellow as well as receiving a Foreign Language Area Studies Fellowship (FLAS) for Russia. She was also an International Research and Exchanges Board (IREX) Visiting Scholar in Kyrgyzstan.
Jacqueline's international background extends beyond her training and professional experience. Her first international travel was when her family moved from Australia to the United States when she was young. Her deep and broad fascination with international affairs began in childhood with nightly conversations about current events and world history around the dinner table—an invaluable tradition she continues today with her own young family.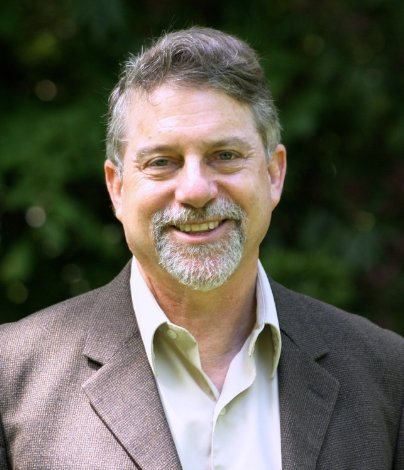 Scott Montgomery
Geoscientist, and affiliate faculty member, University of Washington, Jackson School of International Studies
Scott L. Montgomery is a geologist, independent scholar and adjunct faculty member in the Jackson School of International Studies and Honors Program, University of Washington. He has written widely on topics in scientific communication, the history of science, science and art, contemporary culture and translation. His books include: The Chicago Guide to Communicating Science (University of Chicago, 2003); Science in Translation: Movements of Knowledge Through Cultures and Time (University of Chicago, 2000) and The Scientific Voice (Guilford, 1996), among others. Two new works, both forthcoming from the University of Chicago Press are Powers Rich and Afflicted: Energy in the 21st Century—Resources, Issues, Geopolitics and also The Eye of Nature: Studies on Science and Art. He holds a BA in English from Knox College and an MS in geological sciences from Cornell University.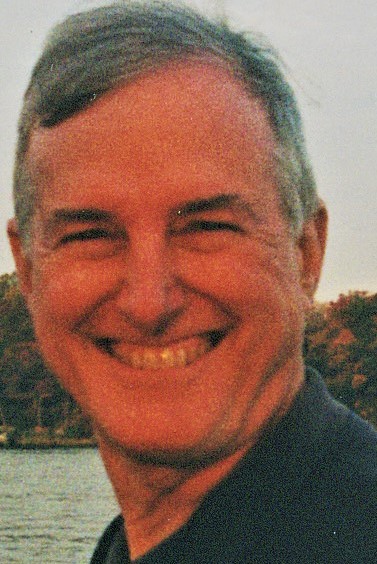 Steve Murphy
A dual resident of WA state and Brazil, Mr. Murphy is Senior Advisor, Pacific NW Advisors, helping firms expand their businesses "south of the border" - especially to Cuba, Brazil and Colombia. Mr. Murphy has been actively engaged in Latin America for 40+ years, recently advising software, clean energy, language teaching, Brazilian media firms and the Inter-American Development Bank's Multilateral Investment Fund in Washington D.C.
His expertise includes access to high-level government officials in Brasilia, Havana and Washington D.C. and has served as political appointee in both Bush administrations - including the Peace Corps. He has held executive positions at Paramount Pictures and BankBoston.
He is the author of On the Edge: An Odyssey, which chronicles "turning points" and "lessons learned" in life. He takes us on an journey 'on the edge' to Harvard and Columbia Business Schools, Brazil, Hollywood studios and beyond. He serves on AIESEC's board of advisors and is UW's chapter advisor, Phi Kappa Psi fraternity. He is fluent in Spanish, French and Portuguese and resides in Issaquah with his wife Vicki.
Director of International Affairs at City of Seattle
Paul is a Foreign Service Officer in the U.S. Department of State currently on assignment to the City of Seattle as Director of International Affairs. His next assignment is at the U.S. embassy in Tegucigalpa, Honduras. Previously, Paul served at the U.S. embassy in Islamabad, Pakistan, the U.S. Consulate in Tijuana, Mexico, and in Washington, D.C. as the desk officer for the Pacific Islands, and in the Office of Public Diplomacy for South Asia. Before joining the Foreign Service Paul was an economic development consultant to the U.S. Agency for International Development. He served in the Peace Corps in the Kingdom of Tonga.
Department of History, University of Washington
Born and educated in the Philippines (He received his B.A. in history and philosophy from Ateneo de Manila University in 1977, his PhD in History from Cornell University in 1984), Dr. Rafael now lives and teaches in the U.S., and frequently travels back to the Philippines to visit family and to conduct research.
Dr. Rafael is the author of several works on the Philippines including Contracting Colonialism, White Love and Other Events in Filipino History, The Promise of the Foreign, and most recently, Motherless Tongues: The Insurgency of Language Amid Wars of Translation. He recently returned from a two month stay where he had a front row seat to observe what's going on in the country.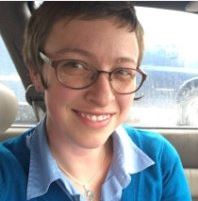 Loretta Rafay (Fisher)
My name is Loretta Rafay. I am a graduate student in restoration ecology at the University of Washington, but my most important educational moments took place at Shoreline Community College. SCC helped me build a strong and holistic academic foundation that has enabled me to adapt my educational track over time to find my own unique path. I may very well be one of the most eclectic students the universe has ever seen, and only SCC could have properly supported me in embracing my unusual academic character. From economics to Asian languages, from criminal justice reform to ecological restoration, I have been able to learn it all because of the support and flexibility SCC gave me. I now carry out ecological research that supports land managers in restoring our few remaining Puget Sound Prairies and grasslands all around the world. I help my advisor contribute to the international Nutrient Network grassland studies, which aim to understand how global climate trends are affecting the world's grasslands. Come talk with me about my journey from growing up in rural Colorado trailer parks to doing serious scientific research as a graduate student at UW.
Akbar Rahel is a doctoral student in the Interdisciplinary Near and Middle Eastern Studies program at the University of Washington. An Afghan-American born and raised in the United States, he has extensive experience relating to Afghanistan and the Middle East. As an undergraduate at U.C. Berkeley, he taught a course on Afghanistan every semester for four years, he later completed law school at Georgetown University in Washington, D.C. He has traveled to Afghanistan and worked on Afghan legal matters as a for several years. His research focuses on modern Afghanistan (1950-present) through the lens of socio-legal theory
Senior Consultant, Loft9 Consulting
AJ Rei-Perrine's professional career began a US diplomat, implementing foreign policy and providing first-hand reporting and analysis in Eastern Europe and South America. Later AJ helped run an international film company, producing television, short films, music videos, and documentaries overseas. AJ practiced law for several years upon returning to the beautiful Pacific Northwest, and is now in management consulting. AJ speaks Spanish and Albanian and is an alumnus of the University of Washington School of Law, Vassar College, and Shorecrest High School. AJ is from Seattle. www.linkedin.com/in/ajrei
Andrew Ringlee, Received his Ph.D. in history from the University of North Carolina at Chapel Hill in 2016. He works for the Vietnam War Commemoration as an historical consultant, overseeing the Commemoration's oral history archive, a growing collection of more than three hundred interviews of Vietnam veterans and their families.
Phil is a Lecturer at the University of Washington Foster School of Business and the former Managing Director of the EU Center of Excellence, Center for West European Studies, at the UW, Seattle. He has traveled extensively in Europe. He earned a Master's Degree in Political Science at UW, and his Bachelor's degree in Political Science and History at the University of California San Diego. He regularly speaks on EU topics in local classrooms and community venues, and has led student study programs to Brussels and several other European cities.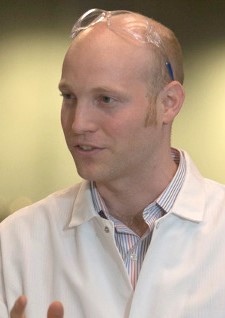 Nick Touran, PhD
Advanced nuclear reactor physicist, TerraPower, Creator of popular website whatisnuclear.com
Nick Touran is a nuclear engineer working on the design and deployment of advanced nuclear power plants at TerraPower, LLC in Bellevue. He runs the nuclear methods development group and is the architect of the primary reactor analysis tool. He also runs the volunteer-powered nuclear public-education website at www.whatisnuclear.com.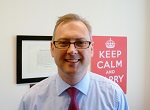 Robin Twyman
Consul (Business and Government Affairs), UK Government Office, Seattle
Robin Twyman took up his assignment as Consul (Business and Government Affairs), Seattle, in January 2013. His job is to support business, trade, investment and scientific collaboration between the UK and Washington State. He has served in the United States since 2009, previously working at the British Embassy in Washington DC as First Secretary (Trade Policy, Business Affairs and Agriculture).
Born in Canterbury, UK, in 1968, Robin joined the Foreign and Commonwealth Office (FCO) in 1987. His diplomatic career has seen him serve overseas tours in America, Africa, the Middle East and Europe. His assignments at home and abroad have covered a range of foreign policy, security policy and commercial diplomacy duties. In London, Robin managed the UK's Afghanistan Counter Narcotics programme, led the FCO's Falkland Islands team, and served as a Foreign Office spokesman. In Geneva, Robin was a UK delegate to the World Trade Organisation, covering trade disputes and the Doha Trade Round's agriculture negotiations.
Robin is accompanied in Seattle by his wife, Laura (from Cleveland, Ohio), and their two daughters. They enjoy travelling, music and outdoor pursuits.
Dr. Undem is currently an Affiliate Professor at the Jackson School of International Studies, where he teaches courses on International Safeguards, Nonproliferation, and Weapons of Mass Destruction-related issues. Previously, he served as an U.S. Air Force officer, as a senior advisor in Nonproliferation Technology and Safeguards within the National Security Directorate of the Pacific Northwest National Laboratory, and was employed by the International Atomic Energy Agency, assisting in the modernization of containment sealing systems, a major safeguard against nuclear material and theft.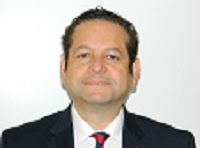 Miguel Angel Velásquez
Consul General AH of Peru
Mr. Miguel Angel VELÁSQUEZ was appointed by Presidential Resolution N. 150-97-RE of May 21, 1997, as Consul Ad Honorem of Peru in Seattle, with a constituency in the state of Washington. On July 11, 2011, he was promoted by Presidential Resolution to Consul General Ad Honorem.
Mr. Velásquez studied at the Law School of the University San Martín de Porres of Lima, Peru, and he is a graduate of Seattle University with a degree of Culture and Civilization of Latin America.
Mr. Velasquez worked in the banking sector from 1985 to 1994. He also worked as an international officer of one of the most important non-governmental organizations worldwide, in the areas of development and humanitarian assistance.
He is currently professionally related to a major law firm specializing in international trade. In addition, his interest in humanitarian assistance has been reflected in the important cooperation projects with the General Corps of Volunteer Firemen of Peru, the National Police of Peru, the Navy of Peru, and with the ongoing management of cooperation in the areas of health and education to the benefit of rural areas of Peru.
Mr. Velasquez has received the following decorations and distinctions:
Awarded "Order to Merit for Distinguished Services" in the rank of Commander.
Decoration of the "Order to the Merit of the National Police" in the degree of Officer.
Medal of Honor of the Congress of the Republic of Peru in the degree of Knight.
Decoration "Naval Medal of Honor to Merit" of the Navy of Peru
Institutional Medal, Benemérita Society Founders of the Independence, Victors of the Combat of May 2, 1866 and Qualified Defenders of the Homeland.
Decoration "God, Fatherland and Humanity" of the General Corps of Volunteer Firemen of Peru.
The President of the United States Lifetime Achievement Award 2016.
He has also received several distinctions from Peruvian academic institutions and cities in Peru.
Simon Walker
Simon Walker is a project management professional and change-maker with a passion for human rights and world affairs. His most recent work was performed as a partner and program manager at Seattle-based strategic advisory firm, Steelhead Global Advisors. While with Steelhead, Simon led multiple major market and feasibility studies for some of the world's most successful companies, including investigations into opportunities in the datacenter industry in the United States and emerging economies, and clean energy sector market entry strategy. Simon has managed client engagements with the Washington State Department of Commerce, a Seattle-based global fund manager accelerator, and other valued clients. Before Steelhead, Simon spent some time with a local consultancy firm, Williamsworks, and with the Washington Council on International Trade within the Seattle Chamber of Commerce.
Simon graduated from the University of Washington's Jackson School of International Studies in Spring 2015. While at the Jackson School, Simon was the editor-in-chief of the Jackson School Journal, the department's flagship academic publication. He was also the managing editor of a task force run by Ranking House Armed Services Committee Member, the Honorable Congressman Adam Smith. The team conducted extensive research concerning the 2001 Authorization to Use Military Force to establish consistent, transparent and regulated procedures for the use of lethal force. We analyzed needs for a shift from military counterterrorism strategy to a criminal justice model and needs for increased utilization of law enforcement-based counterterrorism strategies. The report findings and recommendations were presented to former Department of Defense Undersecretary for Policy Dr. Jim Miller. For his work at the Jackson School, Simon was presented with the Jackson Leadership Award at graduation. While at Shoreline Community College, Simon was the President of WPDSS, the campus politics club, and was the recipient of the Student Leader of the Year Award and the Gilman Scholarship for Study Abroad. Simon also completed Shoreline CC's year-long Honor's Program, was an editor on the student newspaper, and a left back on SCC's Men's Soccer team.
For the last two years, Simon has been the president of GenR Seattle, a young professional group that supports the work of the International Rescue Committee by raising awareness of refugee issues, and engaging young people with the IRC through volunteering and fundraising opportunities.
Ian Waller is a graduate student at UW with interests in identity formation – specifically mixed race identity in America - education, social justice and the interplay between these topics. He received his Bachelor's degree in International Studies Cum Laude in Spring 2016 and is now working on his M.A. in the College of Education where he works with Professor Karin Frey on adolescent identity, belonging and bullying.
Before returning to higher education, Ian spent a decade in the music industry as a performing hip hop artist as well as tour manager. He used my platform as a musician to speak on the things that he is currently studying, including education, identity, culture and belonging. Before studying at UW, he earned his associate degree at Shoreline Community College. He was actively involved there in student government and student life as the Minister of Social Justice, Minister of Student Advocacy, Assistant to Professor Larry Fuell at the Global Affairs Center and Vice President of WP&DSS – the economics club and longest standing club on campus.
Moving forward, he is interested in how identity and culture are formed via educational foundations, our local community and political history and how teaching practices can best influence these processes to form better institutions, communities and people. In his own words, "At my core, I am simply interested in what makes us 'tick' and how our individual nuances contribute to the greater whole of humanity."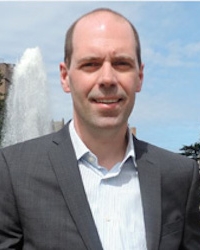 Dr. Frank Wendler
Dr. Frank Wendler (PhD, University of Göttingen, Germany, 2004) is DAAD Visiting Assistant Professor at the Department of Political Science and the Jackson School of International Studies. His primary research interest is the study of European integration, with a particular focus on the evolution of parliamentary democracy, party politics and public debate in the context of governance in the European Union. He is the author of a monograph on the evolution of participatory modes of governance in the field of EU Social Policy entitled Soziales Europa und demokratische Legitimität (2005, Nomos) and has edited the volume Food Safety Regulation in Europe (2007, Intersentia, with Ellen Vos). His current research focuses on the analysis of parliamentary debates on selected topics related to European integration (such as the EU debt crisis and EU Treaty Reform) in Austria, France, Germany, and the United Kingdom. The aim of his research project is to investigate and explain links between different types of argumentative conflict expressed in the parliamentary debates, and related patterns of polarization between parliamentary parties. In this context, he is working on a book manuscript (working title: Debating Europe in Parliament), to be published in 2015. He has published in numerous peer-reviewed academic journals, including the Journal of European Public Policy, the Journal of European Integration, European Integration Online Papers, Leviathan and German Politics.
Dr. Wendler teaches courses at the University of Washington on the European Union, the Europeanisation of political systems, parliamentary politics in the EU, theories of European integration, and on comparative politics in Europe.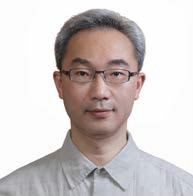 Vincent C. H. Yao
Director General, Taipei Economic and Cultural Office
Mr. Vincent Chin Hsiang Yao is Director General of the Taipei Economic and Cultural Office (TECO) in Seattle since August 2016. Mr. Yao leads the work of the TECO office in Seattle to broaden and deepen Taiwan's diversified relations with the United States' Northwest (Washington, Oregon, Idaho, Montana and Wyoming) and the State of Alaska. His office is also responsible for consular affairs and taking care of the Taiwanese communities in these six states.
Prior to his current post, Mr. Yao was Deputy Director General of the Department of North American Affairs of the Foreign Ministry of the Republic of China (Taiwan). There he helped designed and implemented Taiwan's policies toward the U.S.
Mr. Yao has been a Foreign Service Officer since 1993. He first served in the R.O.C. Foreign Ministry as a North American Affairs officer. He served in Washington, D.C. in December 1997, where he worked in Taipei Economic and Cultural Representative Office (TECRO) in the U.S. as a political officer for five and a half years. In July 2003, he returned to Taipei as Chief of Political Section of the Department of North American Affairs of the Foreign Ministry. In 2005, Mr. Yao was awarded the Ministry of Foreign Affairs Outstanding Service Award.
In January 2007, Mr. Yao was promoted to Assistant Director General for North American Affairs and supervised dialogues and exchanges between Taiwan and the U.S. in political and economic fields.
Mr. Yao returned to TECRO in January 2008 and served as Deputy Political Director, in which he supervised TECRO's communications with both the Republican Party and the Democratic Party, major think tanks, foreign embassies and international organizations in Washington, D.C. area.
With his extensive experience in Taiwan-U.S. relationship, Mr. Yao returned to Taipei in mid-2013 to serve as Senior Assistant to the Secretary General of the NSC. In April 2015, he was appointed as the Deputy Director General for North American Affairs, Foreign Affairs Ministry.
Born in Keelung City, Taiwan Mr. Yao was a lieutenant of the R.O.C. Marine Corps from 1989 to1991. He received his B.A. degree (1989) and M.A. degree (1994), in International Relations, from the National Cheng-chi University (Taiwan). He attended a diplomats' training program at Oxford University (U.K.) from 1994 to 1995. He was a senior executive fellow at the Kennedy School of Government of Harvard University in 2005 and a senior fellow at the Asia Pacific Center for Security Studies (APCSS) of PACOM in 2014. Mr. Yao currently lives with his wife, Frances, and son, Sean, in Somerset Village, Bellevue, Washington State.