Speaker Biographies for 2015-2016 Events
Eduardo Baca Cuenca has been Consul General of Mexico in Seattle since 2013. Previous to coming to Seattle, he was Deputy Assistant Secretary for North American Affairs, in charge of the overall political relationship between Mexico and the United States and Canada.
A career diplomat for more than 25 years, Consul Baca has also served as Deputy Head of Mission at the Embassy of Mexico in Venezuela; Deputy Head of Mission in Trinidad and Tobago; Political Officer at the Embassy of Mexico in the United States; and political Officer at the Embassy of Mexico in Canada.
Mr. Baca was born in Veracruz, Mexico, and studied International Relations at the Universidad de las Americas, Puebla, and has also studied the U.S. political system at the University of California, San Diego, and Human Rights at the International Institute of Human Rights.
To learn more visit: consulmex.sre.gob.mx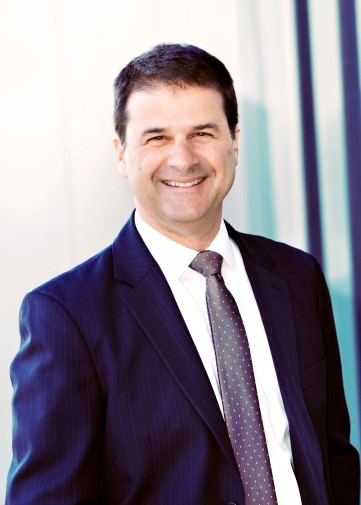 DARYL CAMPBELL
Daryl Campbell joined Seattle Goodwill as President and CEO in 2014. Prior to coming to Goodwill he served as Interim President of Shoreline Community College, and as its Vice President for Administrative Services for five years prior.
Mr. Campbell received a B.S. degree in Nutritional Sciences from the University of Vermont, an M.B.A. from University of Phoenix, and he holds a J.D. degree from Seattle University School of Law. His career in higher education spanned 18 years, 13 of which were spent in senior leadership roles. While at Goddard College in Vermont, Daryl was the primary architect of a financial and institutional reorganization that sparked its revitalization. During his six year tenure at Shoreline Community College, he drove a strategic planning process that resulted in increased targeted enrollment, higher quality programs, and a more stable financial profile. Daryl has long been active in growing key business and education partnerships in local and international communities.
Under Mr. Campbell's leadership Seattle Goodwill has developed and implemented its new 5-year strategic plan, with the goal to become the region's premier workforce agency, placing over 3,000 individuals directly into good paying jobs and higher education by the year 2020.
Daryl currently serves on the Boards of the King County Workforce Development Council and World Trade Center Seattle, and is a member of the United Way of King County Reconnecting Youth Advisory Council. Since 2009 he has also served as a member of the Board of Directors of Project Education Kenya.
As Washington Sea Grant's Ocean Acidification (OA) specialist, Meg is a resource on OA science, policy and outreach for diverse stakeholders, including government agencies, academic institutions, tribes, marine industries and the public. She also serves as Sea Grant's liaison to NOAA's Pacific Marine Environmental Lab, a unique appointment created to facilitate the flow of NOAA's world-class OA research to the greater scientific community and the public. Prior to joining Sea Grant, she worked with the UW School of Marine and Environmental Affairs, the Marine Stewardship Council and Seattle Chefs Collaborative. She's (practically) a native Seattleite and is interested in everything that happens on or beneath the waves.
Rachel David grew up in Northern California and attended U.C. Berkeley as an undergraduate. In 1992 Rachel moved to Seattle to attend the University of Washington, School of Law. From 1996 to 1999 she worked as the Legal Advocate for Seattle Rape Relief, a small non-profit agency with a philosophy of anti-oppression. In that position, she worked with survivors of sexual assault through all stages of the justice system. She has been teaching Gender & Women's Studies at Shoreline since 1999. Her areas of teaching and interest include multicultural and intersectional analyses, gender violence, sexuality and intimate relationships, and global gender issues. She loves teaching in this field because of the discipline's profound potential to affect students' lives.
Dan covers business, transportation and Seattle culture for seattlepi.com. Before joining the Web-only PI organization, Daniel covered business at the Bozeman Daily Chronicle in Bozeman, Montana. Prior to that, he covered government and politics at the Skagit Valley Herald in Mount Vernon, Washington. Daniel was a carpenter, among other things, before he started down the path toward journalism here at Shoreline Community College. In almost three years here, Daniel held several roles on The Ebbtide staff, including editor-in-chief for more than a year. He went on to study at the University of Missouri before finishing his degree at Western Washington University.
Patrick Diller is the Marketing Manager at MSR Global Health. In his role he oversees development of project plans in support of key marketing initiatives and leads cross-functional teams in executing these projects on a local and global level. Patrick has been interested in private/public/NGO partnerships since studying development in college at Oakland University, and prior to joining MSR Global Health spent more than 6 years with Whole Foods Market in various operational roles where he worked to connect employees and customers to the corporation's foundations and philanthropic efforts.
Charles "Chip" Dodd is a Professor of Geography, International Studies, and Globalization at Shoreline Community College since 1998. He specializes in geopolitics. In the late 1980s, Chip worked in the Bureau of Intelligence and Research in the Department of State, where he specialized in water and energy resource issues, and the former USSR (Soviet Union).
Chip earned his undergraduate degree in Political Economy at UC/Berkeley, and an M.S. degree in Geography at the University of Washington.
Larry Dohrs is a founding board member of the US Campaign for Burma, a leading U.S. advocacy organization working for justice and democracy in Burma/Myanmar. Larry has been active on behalf of democracy and justice in Burma for more than 20 years. Since 2013, he has been the Executive Advisor to the executive leadership and board of directors of All You Need Is Love Charity (www.allyouneedislovecharity.org) which provides educational services to migrant and refugee communities along the Thai-Burma border. Larry is an economist, is a Visiting Scholar in Southeast Asian Studies at Texas Christian University, holds an MA in Southeast Asian Studies from the University of Michigan, and has published widely on Southeast Asian affairs.
Chris has been directing, acting, writing and teaching theater and film at regional colleges and theaters for over 20 years. She received an MFA in theater from Rutgers University. Her directing credits include Cloud Nine by Caryl Churchill, Lady from the Sea and A Doll's House by Ibsen, Travesties by Tom Stoppard, The Skin of Our Teeth and Our Town by Thornton Wilder, Rabbit Hole by David Lindsay-Abaire and The God of Hell by Sam Shepard.
Her plays have been workshopped or produced at Broadway Performance Hall, New City Theater, the Seattle Rep, Princeton Rep, and the Douglas Fairbanks Theater in NYC. She is co-author of Serving in Silence which was made into an Emmy-award winning film produced by Barbra Streisand and starring Glenn Close and Judy Davis. In 2002, she received the SCC Exceptional Faculty Award.
Katie graduated from Clark Community College Dental Hygiene Program in Vancouver, Washington in 1996 and earned her Bachelors' of Science in Dental Hygiene from University of Washington in 1997. Katie worked as a full-time clinical dental hygienist in the Vancouver/Portland area and the Greater Seattle area for 11 years before expanding her career into teaching. Additionally, Katie served a 1 year internship through University of Washington working in their DECOD clinic and various community clinics providing specialized treatment to mentally and physically challenged individuals. Katie began teaching at Shoreline Community College in 2005. She is a 2nd year Clinic and Screening Clinic instructor and specializes in Perioscopy instruction.
Ernest B. Johnson II (Dr. J.) is currently a professor of critical multicultural studies in the Equity and Social Justice program at Shoreline Community College, and adjunct faculty in American Ethnic Studies at the University of Washington. Dr. J. earned his Ph.D. from the University of Washington Department of Linguistics, M.A. from the University of Khartoum (Institute of African and Asian Studies), and B.A. in psychology from the University of Hawaii. He has lectured in one or more of the following fields of African American history, multiculturalism, linguistics, religious studies, and ethnic studies at several community colleges and universities. He is currently advisor of the Moslem Student Association, Assistant Dean for the Social Science Division, chair of the Campus Diversity Action Committee, chair of the Strategic Action Plan sub-committee and chair of the Division Planning Committee.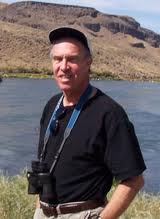 JOHN HAMILTON
John R. Hamilton was United States Ambassador to Peru from 1999 to 2002, and to Guatemala from 2003 to 2005. At the State Department he served as the Director of the Office of Central American and Panamanian Affairs from 1992 to 1996, Deputy Assistant Secretary for Central America, the Caribbean & Cuba from 1996 to 1998, and Principal Deputy Assistant Secretary for Western Hemisphere Affairs from 1998 to 1999. Previous foreign assignments include as political counselor in Lima, Peru (1986-1989) and in San José, Costa Rica (1989-1992).
Ambassador Hamilton attended the University of North Carolina at Chapel Hill on a Morehead Scholarship, graduating with honors in 1967. He received an M.A. in Latin American Studies from Stanford University in 1982. He also served on active duty in the United States Navy Reserve in the Western Pacific 1967-69.
Evan Henrich is a research assistant at Matrix Genetics, a Seattle company that develops algae products for the fuel, feed, and human health industries. He is currently focused on production process engineering, lab automation, and computational biology tools. He has a masters from UW where he researched endosymbiotic microbes' impact on biofuel feedstocks in the Doty lab. Evan is an alumnus of Shoreline's Biotechnology Lab Specialist Program.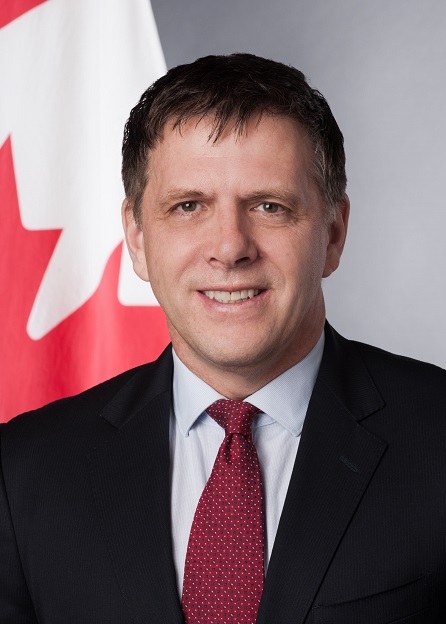 JAMES K. HILL
James K. Hill has been Consul General of Canada in Seattle since 2014. Prior to coming to Seattle, he was Charge d'affaires at the Canadian Embassy, Kuwait (July 2014 - November 2014), and Deputy Head of Mission at the Canadian Embassy in Kabul, Afghanistan (2012-2014).
Other foreign assignments include Chargé d'affaires, Embassy of Canada in Tripoli, Libya; High Commissioner of Canada in Maputo, Mozambique; Consul General of Canada, Rio de Janeiro, Brazil; Head of the Canadian Kosovo Diplomatic Observer Mission in Prishtina, Kosova (Yugoslavia); Consul and Trade Commissioner at the Consulate of Canada in Rio de Janeiro, Brazil; and, Second Secretary & Vice Consul at the Canadian Embassy in Tehran, Iran.
Diana E. Knauf, Ph.D. has taught Psychology at SCC since 1998, including two years of teaching virtually from Shanghai, China. She believes that the goal of learning is to gain information and skills that allow us to live better out in the real world. She also believes it is important to have fun while learning. She is an experienced traveler, and looking forward to taking a group of students to Cambodia next summer for a 3-week SCC Study Abroad program.
Dr. Knauf received her Ph.D. in Applied Developmental Psychology from Fordham University in New York City. Her research interests include: street harassment and cross-cultural psychology.
Amy J. Kinsel is Dean of Social Sciences, Equity and Social Justice, Library, and Parent and Child Center. She began teaching American History at Shoreline in fall 2004. She is past Faculty Senate Chair and past President of Shoreline's faculty union, SCCFT Local 1950.
Dean Kinsel holds a Ph.D. in History from Cornell University. A main focus in her historical research and teaching has been how Americans remember the past and how they have shaped historical narratives to serve past and present political and cultural purposes. In developing and teaching HIST 245, History of American Immigration, then-Professor Kinsel asked students to examine changing public policy and public debates about which newcomers to the United States have been welcome to claim status as full-fledged Americans. As we will see, the culturally dominant group that exercises power in American politics and society generally decides who is in and who is out.
Dina has more than fifteen years of experience in molecular biology, obtaining a B.A. in Philosophy and an M.A. in Biology from Sonoma State University as well as an M.S. in Epidemiology and a Ph.D. in Molecular and Cellular Biology from the University of Washington working primarily on HIV/AIDS. She worked as a Teaching Associate in the Department of Biology at Sonoma State and was a founding member of FOSEP, the Forum for Science, Ethics and Policy. She was a science curriculum developer and instructor for the Northwest Association for Biomedical Research, Digital World Biology, and the Systems Education Experiences program in the Baliga Lab at the Institute for Systems Biology. She currently Chairs the Biotechnology program at Shoreline where she is also an instructor and runs the Project Biotech summer camp at Shoreline for local high school students.
Alison is a Professor of Nutrition at Shoreline Community College and was Director of Nutrition for the past Nutrition and Dietetic Technology program. She had taught Nutrition at the University of Washington, worked in product development and sensory science at Lawry's Foods, and designed, illustrated, and authored nutrition education materials and curricula. She has a Master of Science in Nutritional Sciences from the University of Washington, and a Bachelor of Science in Foods and Nutrition from California State Polytechnic University, Pomona. She had completed the Pre-Professional Dietetic Program and is a Registered Dietitian.
Lisa has travelled and volunteered in Africa, Asia, the Caribbean and Latin America. Her background is in clinical, public health and global health nursing. She is an instructor in the School of Nursing here at Shoreline. Lisa recently studied French with the intent of using her global health nursing skills in Francophone countries in Africa. Lisa earned a Master's degree in Nursing and an MPH at the University of Washington.
William A. Lindenmuth is Associate Professor of Philosophy at Shoreline College. He received his M.A. in philosophy in New York City from the New School for Social Research, and his B.A. in English from Saint Mary's College in California. He's had success in getting students to ask questions like "What does God need with a starship?" in New York, Las Vegas, Seattle, and Rome, Italy. He specializes in normative ethics and moral psychology, particularly through the mediums of literature and film, arguing that our stories show us both who we are and who we'd like to be. Regarding the motion picture, he has contributed to the forthcoming The Ultimate Star Wars and Philosophy (Wiley-Blackwell, 2015), The Philosophy of Christopher Nolan (Lexington), Jane Austen and Philosophy (Rowan and Littlefield), and The Ultimate Star Trek and Philosophy (Wiley, 2016). You can find him online in the MOOC "Philosophy and Film" at Canvas.net.
Jimmy is an Editor for BreakingNews.com, owned by NBC. In his many previous lives Jimmy was a retail manager, poker dealer, and bouncer turned flight attendant, who also dabbled in newspaper delivery, selling sewing machines, and being a clown at kids' birthday parties. He now relies on his past experiences to help him cover the news. (Not including the balloon animals)
Jimmy earned a B.A. in Communication, after completing his associate degree at Shoreline Community College. There are many things that Jimmy is glad about, including surviving cancer in his 20's, which he said "was sort of an awakening like maybe I should reexamine what it is I have planned for my life" He is also grateful that he completed his four-year degree before turning 40 and before his daughter starts college. "I did not want to be eating lunch in the quad with my kid. That would be awkward."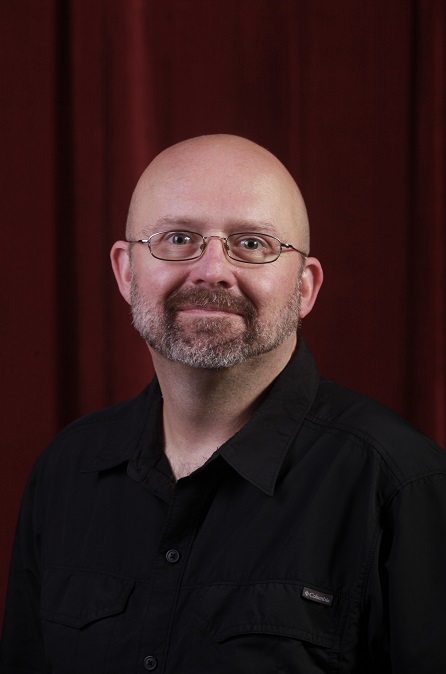 MARC MCLEOD
Dr. Marc McLeod is Director of Latin American Studies and Associate Professor of History at Seattle University. He has a B.S. degree from the School of Foreign Service at Georgetown University as well as an M.A. in Latin American Studies and a Ph.D. in History from the University of Texas at Austin. He teaches courses on a range of topics, including Human Rights in Latin America, Workshop in World History, Studies in Modern Civilization, History of Cuba, History of Mexico, and Revolution in Latin America. His research explores the social and cultural history of the modern Caribbean with a particular emphasis on the experiences of Haitian and British West Indian immigrants in pre-revolutionary Cuba. He has published articles in the Journal of Social History, the Journal of Caribbean History, Caribbean Studies, and The Americas, and served as contributing editor for the history of Garveyism in Cuba for the three-volume Caribbean series of The Marcus Garvey and Universal Negro Improvement Association Papers (Duke University Press). He is working on a book-length manuscript entitled The Strange and Tragic Case of La Niña Cuca: Infanticide, Immigration, and Race in Early Republican Cuba.
Duygu is the newest member of Shoreline's growing Theater and Film Department. In her native Turkey, she has over twenty-years working as a professional actor in theatre, television, and film. She also founded an award-winning feminist theatre company in Istanbul and was a lecturer at Beykent University, Istanbul. Despite a language barrier, Duygu auditioned and landed several roles in New York City, before moving to Seattle, where she continued to work as an actor, and entered the PhD program at the University of Washington, School of Drama. She is presently completing a dissertation that looks at the Ottoman relationship with Europe and how the Turk image was created on European stage, ballet, and opera. She also is participating in the collaboration between the City of Shoreline and Shoreline Community College to establish a professional film studio here.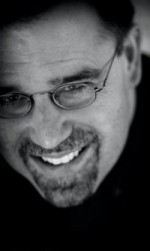 TOD O'DRISCOLL
Tod has an M.A. in Photojournalism, and has been photographing professionally for 25 years. He has worked all over the U.S., as well as in Uganda, Ethiopia, Mexico, and Cuba. Tod's work has been published by the Washington Post, the Associated Press, DreamWorks Television, Congressional Quarterly Magazine, Partners in Action, The Tacoma News Tribune, Seattle Pacific University, and other publications, universities and corporations.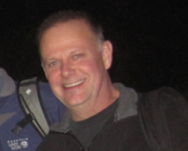 TIM PAYNE
Tim Payne is an educator and an economist with interests in sustainable development and the power of local organizations in improving lives of individuals and communities. As a teacher, he has devoted 3 decades in the classroom at Shoreline Community College, Western Washington University, and Washington State University, teaching principles of Economics and International Studies to thousands of students from a multitude of countries and backgrounds. Some of his early economic research in sustainable agriculture and energy in the Pacific Northwest inspired him to explore principles and practices of sustainability in other parts of the world, including SE Asia, Central America, and recently in Cuba.
Professor Judy Penn has taught microbiology at SCC for 26 years. She also teaches an online non major course called "Epidemics and Culture." Her graduate work was completed at Louisiana State University, and she worked in both clinical and research laboratories at the University of Texas Medical Branch in Galveston for six years prior to relocating to Washington state in 1988. She is a member of the American Society for Microbiology.
Amy has been teaching Nutrition at Shoreline Community College for 5 years and love sharing and learning with her students. She has always been interested in food and its connection to health and well-being. Her undergraduate degree was in Hotel Administration with a concentration on Food & Beverage Management from Cornell University. After working several years, she earned a Master of Public Health and Nutrition degree from the University of Washington, and completed their Pre-Professional Dietetic Program to become a Registered Dietitian.
Patty Russell is a Managing Director with FSG*, a mission-driven consulting firm that works with clients to achieve large-scale, lasting social change. Based in FSG's Seattle office, she leads the Catalytic Philanthropy practice and has more than 15 years of experience advising corporations, private foundations, and nonprofit organizations on strategy, program design, evaluation, and operational improvement.
Patty has led a variety of engagements at FSG, including projects focused on global health and development, evaluation, CSR, shared value, and community-based philanthropy. Recent engagements include developing a sustainability strategy for Muhimbili National Hospital in Tanzania as well as creating a healthcare company's shared value strategy to improve the stability of their supply chain by investing in locally-sourced dairy in India.
Prior to joining FSG, Patty worked on evaluation and strategy projects as a manager of business planning at Biogen Idec, a Boston-based biotechnology firm. She has authored multiple publications on philanthropy and shared value, most recently "Strategic Philanthropy for a Complex World" (2014) published in the Stanford Social Innovation Review. Patty holds a BA from Middlebury College and an MBA from the Tuck School of Business at Dartmouth.
Jason has a joint appointment in the Social Sciences Division and Music Department at Shoreline Community College where he teaches courses in Popular Music, Hip Hop and World Music. Jason has worked as a musician in the Seattle community for over 20 years performing in a variety of styles but has since traded the performance stage for the front of the classroom.
Jason grew up in Seattle, Washington and attended Shoreline Community College and the University of Washington where he earned his B.A. in Ethnomusicology in 2000. Jason earned an M.A. in Ethnomusicology from the University of Washington in 2002 specializing in popular music of Cuba, West Africa and the United States focusing on issues of social protest, nationalism, ethnicity and performance.
Jesse Schubert is a Technical Officer with PATH's Devices and Tools Global Program. For the past 12 years he has been a project manager and user-centered design researcher in a variety of product development groups including PATH's Health Technologies for Woman and Children and Water, Sanitation and Hygiene portfolios. Before coming to PATH, Jesse was an environmental Peace Corps Volunteer in the Philippines and he has earned a Master of Arts degree in Environment and Community from Antioch University a Bachelor of Science degree in Biology and a Bachelor of Arts degree in Biological Anthropology from Central Washington University.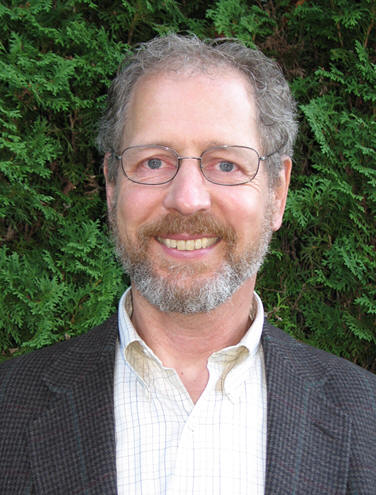 BILL TALBOTT
Professor Talbott has taught Philosophy at the University of Washington since 1989. He is the author of two books on human rights: Which Rights Should Be Universal? (2005), and Human Rights and Human Well-Being (2010). He has also written numerous articles on moral and political philosophy, the philosophy of law, and rational choice theory. He received a UW Distinguished Teaching Award in 2011. Dr. Talbott earned his bachelor's degree in philosophy from Princeton and his doctorate from Harvard. See Professor Talbott's resume.
Andrew is an associate professor of dramatic arts at the University of Washington School of Drama where he heads the undergraduate drama program, leads summer drama programs at the Edinburgh Festival and is the artistic director of The Drama Collective, a European theatre studies creative lab in Europe. He received his Master of Fine Arts in 1990 from California Institute of the Arts, and worked in regional theatres and off-Broadway. He was also a resident director of the Indiana Repertory Theatre from 1992-1995. In 1995, Andrew moved to Los Angeles to begin his career in television. He has directed dozens of episodes for prime time television. Internationally, he has produced and directed noted theatre works at the Edinburgh Fringe Festival.
To learn more about Tsao's research and creative works, visit drama.washington.edu.
Watkins taught for 29 years at Shoreline Community College, she became Professor Emeritus in 2013. She's passionate in community outreach and social justice themes in her professional and personal life. In 1973, Hermien was the first NP to go into private practice in Northern California, focusing on OB-GYN care. While teaching, she has volunteered during the summers in local clinics and abroad. She has also worked with Project Hope in Central Eastern Europe, and spent time in Guatemala. Hermien considers nursing to be a combination of spiritual, art and science. "Taking those three, it allows me to make a change in that person's current situation," she says. "To be present means meeting the client where the client is."
Paul is a shellfish biologist at the Suquamish Tribe. He started in 1992, a time when the Squamish were limited to harvesting clams on a few beaches adjoining their reservation. For the first two years he managed harvests, enhanced clam and oyster populations and assisted in the legal efforts to restore Treaty reserved rights to harvest all species of shellfish to the Washington Treaty Tribes.
In 1994, the Tribes won. The Federal Court ruled the Tribes had never relinquished ownership of the shellfish resources, and so the list of species Paul managed grew to include shrimp, crab, sea cucumbers, sea urchins and geoduck. The area he managed also expanded to include all the waters historically fished by the Suquamish: from Vashon Island to the Canadian Border. Over the past 20 years, Paul has developed dozens of cooperative annual management plans, conducted countless biomass surveys and enhancement projects and even started a tribal enterprise to harvest geoducks for sale to China. More recently, Paul has been working on K-12 environmental and sustainability education, computer assisted zooplankton recognition, and growing sea cucumbers.
Brian Young brings diverse strategic and operational experience to his role as Governor Inslee's Clean Technology Sector Lead. He is the point of contact for clean technology companies who want to navigate Washington State's political and economic landscape. He is focused on developing a prosperous and varied clean tech sector based on the state's existing strengths. Prior to joining the Department of Commerce, Brian worked in a variety of clean tech industries. After serving as an officer in the United States Navy, he joined an early stage biofuel start-up that grew into Imperium Renewables, the largest independent biodiesel producer in the U.S. After Imperium, Brian created Element Strategic Partners, a clean tech consultancy that led the development of the Washington Clean Energy Leadership Council and worked internationally on sustainability and carbon issues. In 2011, he became a business development manager for a Tri-Cities engineering firm working on nuclear remediation efforts at Hanford and elsewhere within the Department of Energy complex. Brian graduated from Georgetown University's School of Foreign Service with a degree in Science, Technology, and International Affairs. In the winter, you can find him on the slopes at Alpental, where he is a member of the Volunteer Ski Patrol.