New Student Orientation
New Student Orientation Now Online
Shoreline Community College will be holding NSO online until further notice.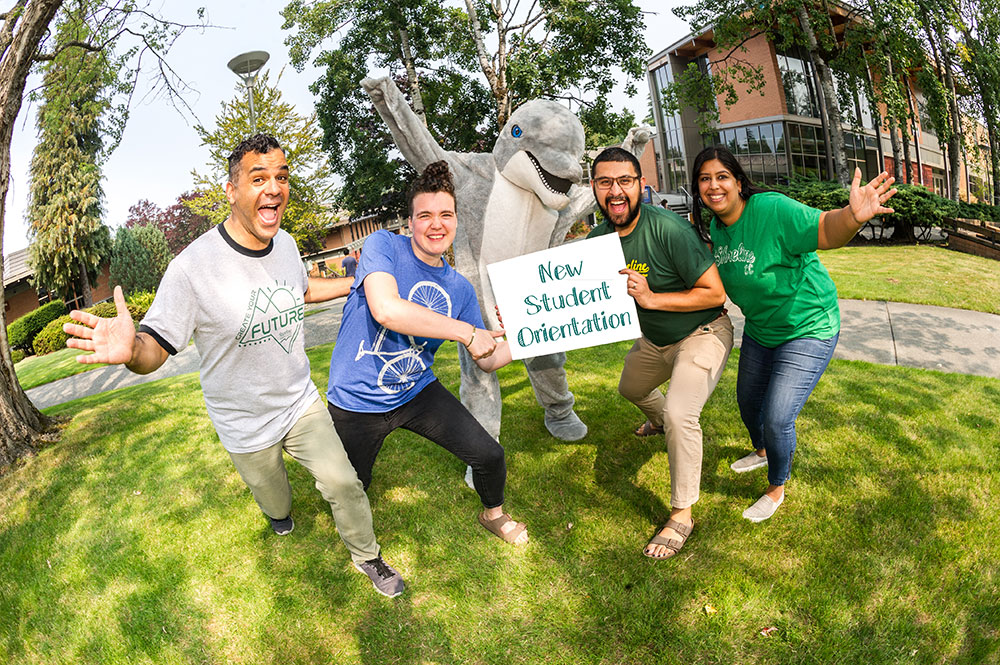 We are all so excited to welcome you to be part of our Shoreline Community College family. New Student Orientation is designed to introduce you to what it means to be a student here at Shoreline.
What to Expect
Interact with other students and staff at Shoreline Community College
Learn about ways to pay for college
Learn how college classes work and what you need to get started
Learn how to log onto Canvas and use Computer Lab technology
Hear from students about how to get involved on campus through jobs, volunteering, clubs, and more
Identify textbooks for the upcoming quarter
How to Prepare
Frequently Asked Questions
No, it's not mandatory but all new students at Shoreline Community College are expected to attend. You will learn valuable information that will help you get started for the upcoming quarter.
Mostly, just your enthusiastic self! We will provide writing utensils as well as the information you need here.
It is expected for all new Shoreline students to attend. This is because every college/university is very different. We want to make sure you can connect with people who will help you navigate your time with us and create relationships with your other peers.
Yes, we will have a variety of snacks and beverages for you.
We understand that you all have various commitments and will try accommodate your needs as best we can. If you cannot make either of the 2 sessions, please let us know on the RSVP form and you will hear from our team about what to do next.