New Student Orientation
Welcome to the Shoreline Community College family!
New Student Orientation, or NSO, is designed to introduce you to what it means to be a student at Shoreline and help you be successful during your time here.
While the College operates remotely, NSO will be held online via Canvas. Canvas is available 24/7 so you can work through the course at your own pace.
Virtual, live NSO sessions will be offered before the start of Summer Quarter 2022. More information will be available here beginning in June.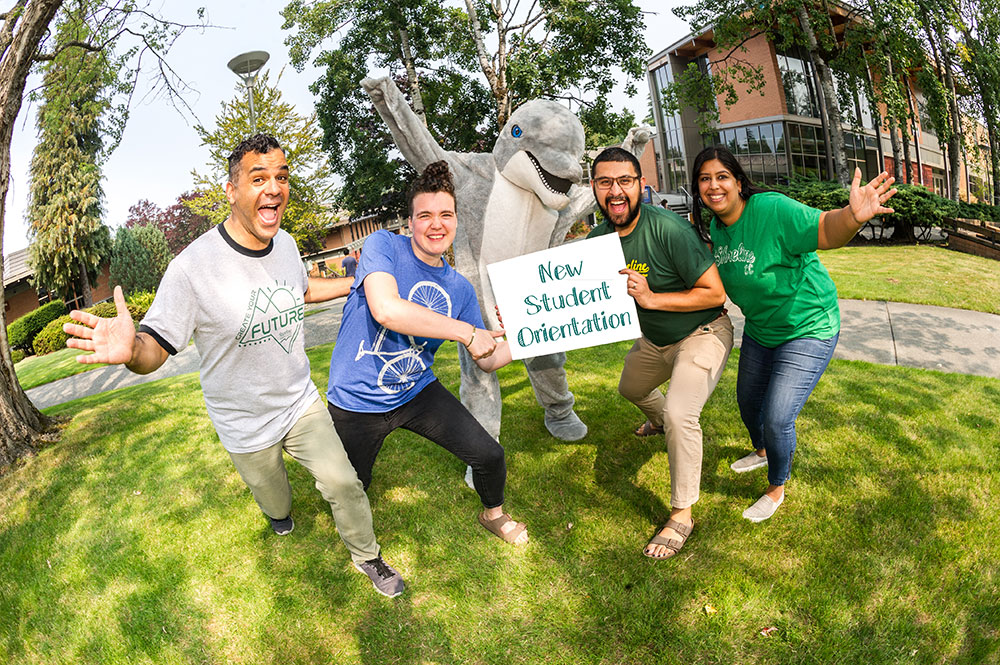 What to Expect
NSO will guide you through what all Shoreline has to offer and you will:
Learn how college classes work and what you need to get started
Hear from students about how to get involved on campus through jobs, volunteering, clubs, and more
Learn how to log onto and utilize Canvas, Shoreline's online learning platform
Identify your textbooks for the upcoming quarter and learn how to purchase them
Discover the many ways to pay for college
Find out about the Current Students page, your one-stop spot for all important links and information
Learn about all of the academic, financial, and social resources available to Shoreline students
How to Prepare for NSO
These suggestions are not required and will be covered during NSO.
Frequently Asked Questions
No, it's not mandatory but all new students at Shoreline Community College are expected to complete the course. You will learn valuable information that will help you get started for the upcoming quarter.
It is expected for all new Shoreline students to complete the course. This is because every college/university is very different. We want to make sure you can connect with people who will help you navigate your time with us and learn how to make the most of your time at Shoreline.
Get Started
NSO will help pave your way to success. Get started today!