Testing Center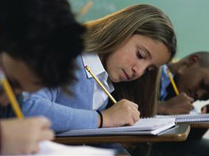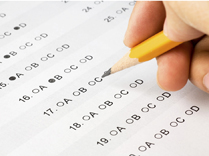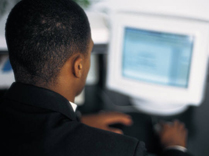 About the Testing Center
The Assessment and Testing Center serves a diverse population of students, faculty, staff and community members. Our goal is to assist others to further their educational and career goals by providing a professional, safe, secure and supportive testing environment. We strive to operate in compliance with regard to test delivery, security, and confidentiality with institutional, state and test regulations. The Testing Center is a member of the Consortium of College Testing Centers of the National College Testing Association.
Placement methods without testing
Placement assessment can be done in many ways, including reviewing your past course work, relying on a previous exam score, or taking a placement exam. Review the placement guide to determine if you may qualify for an alternate method of placement without needing to attend testing. Please note that there is a time limit on alternate placement documents which can be referenced on the link above.
Tests & Fees
The Assessment & Testing Center provides Directed Self-Placement (DSP) for English and ALEKS for math placement. The Center also offers GED and proctored exams for academic and business certification. Fees and payment process for each type of test is on the test page.
English:
Directed Self-Placement (DSP): Directed Self-Placement, or DSP, is not a test, but a series of questions and tasks in which you reflect on your own skills and confidence related to reading and writing. Based on your responses, a recommendation is provided about the English course that would be right for you. This self-assessment can be done in any location, and is offered free of charge.
Math:
ALEKS: ALEKS is a computer-based assessment tool that also provides an opportunity to practice and brush up on skills to help you find the right math class for you. One practice test and up to four proctored placement tests are provided for a one-time fee of $20.
Appointments
For a proctored exam, make an appointment by calling the Testing Center.
GED tests are usually offered daily, but please refer to the testing schedule for specific dates and times. Appointments to take the test must be made through the GED Testing Service website.
Payment
If you are not sure if you need a test, please contact the Advising Services or Enrollment Services before paying and scheduling a test. Test fees are non refundable and must be paid prior to testing. The fee for ALEKS can be paid online; all other fees can be paid at the cashiers' desk located on the 2nd floor of the FOSS building.
Identification Verification
We accept official, verifiable photo identification. For the GED, it must be a state issued (driver's license, passport, tribal or military ID card). School ID, that includes a photo, is acceptable only for ALEKS, make-up, and accommodated exams.
Childcare
Children are not permitted in the testing rooms and testing staff does not provide childcare. Please make childcare arrangements elsewhere while you are testing.
Sending scores to other colleges
To have scores sent to another college, bring your official ID to the Testing Center or send us a fax with your signature. Include your phone number, email address, and all information regarding where your scores are to be sent (person or institution, fax number or mailing address.)
Testing Accommodations
If you would like to request disability accommodations for testing, please contact Student Accessibility Services.
Some tests, such as the GED, approve testing accommodations through their own off-campus agency. If you are unsure where to place your accommodation request, we can guide you through the process.
For students who have already completed the process of approval for accommodations in their Shoreline courses:
Notify instructors of your test accommodations using this Accommodation Notification Form. Then,
You may Reserve an Accommodated Testing Room for your Shoreline Community College course.
Related Information and Links
Sending scores to Shoreline for admission
Please send or fax them to Enrollment Services. The Testing Center does not accept any scores or information related to applying for admission.
Special Accommodations
GED

Accommodations for GED testing must be requested through your GED Testing Service account. You also need to create that account to pay, schedule and access preparation materials for the GED test.

Other Tests

If you need accommodation, please contact the staff at Student Accessibility Services before you make a testing appointment. If your request is approved, accommodations will be arranged with the Testing Center.
Running Start
High school Running Start students may need to meet specific score requirements. Please visit Running Start for more information.
CLEP
Shoreline does not accept CLEP credits, so we do not provide CLEP testing.