Dental Hygiene
Prepare to enter the expanding healthcare field as a registered dental hygienist. Work in patient care or as an educator, researcher, administrator, or in business.
The Dental Hygiene application period is open each year from January 15 to February 15.
How to apply
Ask Questions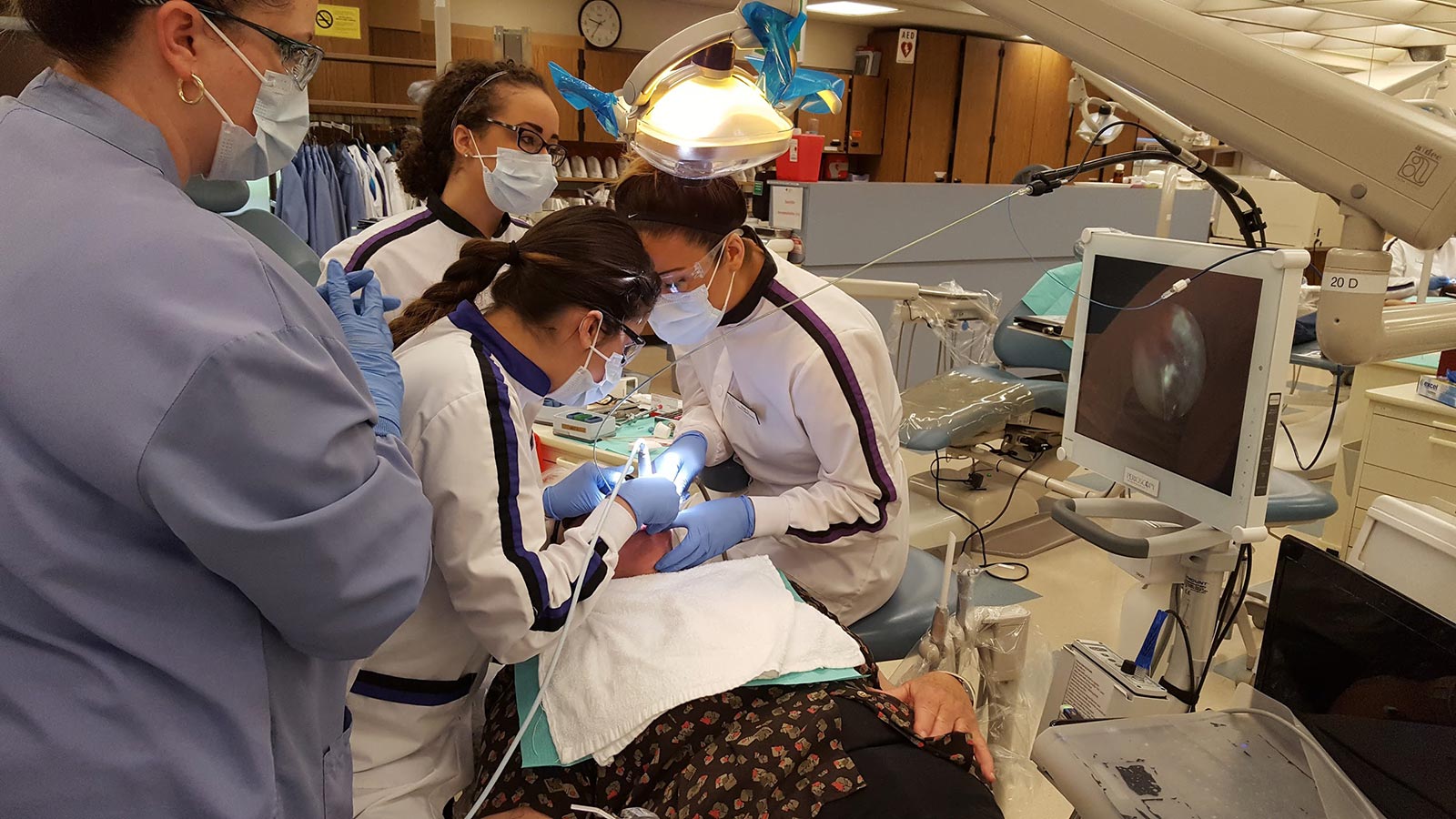 Features & Highlights
Nationally accredited: Accreditation by American Dental Association Commission on Dental Accreditation (CODA)
Faculty experts: Instructors have a combined 200+ years of experience working as hygienists and dentists
Hands-on training: Students gain real-world clinical experience at the dental hygiene clinic at the University of Washington School of Dentistry
Cohort learning: Students build a lasting network with a tight-knit peer group of trainees
Scholarships: Program-specific funding available through the Foundation
Comprehensive experience: UW School of Dentistry partnership ensures hard-to-get pediatric dental experience
Program Options Snippet

| | |
| --- | --- |
| Program Parent | Show Description? |
| Dental Hygiene | x |
Accreditation & Licensure
Notice of Opportunity for Third-Party Comments
The Commission on Dental Accreditation (CODA) will visit Shoreline's Dental Hygiene Program May 11-12, 2022. Third-party comments related to the accreditation standards of the Dental Hygiene Program may be submitted for review and response by the program. For more information on how to submit a comment, please see the notice.

The Shoreline Community College program in Dental Hygiene is accredited by the Commission on Dental Accreditation and has been granted the accreditation status of "Approval without Reporting Requirements." The Commission is a specialized accrediting body recognized by the United States Department of Education.
In accordance with U.S. Department of Education Regulation 34 CFR 668.43 (a) (5) (v), the Dental Hygiene Program at Shoreline has reviewed the Dental Hygienist licensing requirements for Washington state and has determined that a Shoreline dental hygiene graduate would be eligible for licensure in Washington state as a dental hygienist. Shoreline Community College has not made a determination that the dental hygiene curriculum meets educational requirements for licensure/certification outside of Washington State. We encourage students who plan to work out-of-state to check relevant local licensure/certification requirements.