Counseling Staff
Sarah Chun, M.S. (she/her)
Counseling Intern
Sarah is a clinical psychology doctoral student in her final year of training at Seattle Pacific University. Sarah's approach to counseling is grounded in evidence-based practice. Her work primarily utilizes a cognitive-behavioral perspective while incorporating skills from Dialectical Behavioral Therapy (DBT), Acceptance & Commitment Therapy (ACT) and Motivational Interviewing (MI). She further considers the biopsychosocial-spiritual factors that influence each person's strengths and challenges. She views counseling as a collaborative process that is uniquely tailored to meet a client's individual needs. Her goal is to empower you to be independent in effectively managing your emotions so that you can overcome challenges, form heathier relationships, and create a fulfilling life worth living.
Areas of Focus: stress/burnout, adjustment difficulties, anxiety, depression, sleep problems, obsessive-compulsive disorder
M.S. Clinical Psychology | Seattle Pacific University, 2020
B.S. Cognitive Neuroscience | University of Denver, 2015
Sarah Fletcher, M.S. (she/her)
Licensed Mental Health Counselor Associate
Health At Every Size (HAES®) provider
Full-Time Faculty
Sarah has been helping students navigate college since 2014. Students are diverse and complex individuals with a wide array of concerns that impact their academic success and well-being. Sarah utilizes a holistic approach to counseling that looks deeper to address root causes and barriers to success. She believes students are the best experts on themselves and will encourage students to draw on their strengths to achieve their goals.
Areas of Focus: student success skills, adjusting to college, anxiety, athletes, disordered eating, body image.
M.S. Nutrition and Clinical Health Psychology | Bastyr University, 2020
B.S. Kinesiology; Pre-Healthcare | Western Washington University, 2017
Licensed Mental Health Counselor Associate | Washington State Department of Health, 2020
Certified Nutritionist | Washington State Department of Health, 2020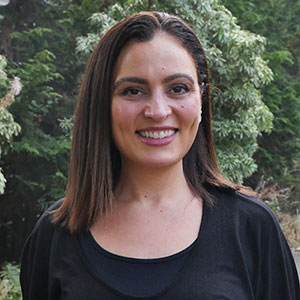 Gwyn Hoffman-Robinson, Ph.D. (she/her)
Licensed Psychologist
Full-Time Tenured Faculty
Counseling Center Faculty Program Coordinator
Gwyn has been working with college and university students since 2005. Gwyn's counseling approach is integrative with a focus on interpersonal, client-centered, and cognitive-behavioral modalities and reflects her belief that increased knowledge of self leads to personal growth and meaningful change. Gwyn believes counseling should reflect the individual needs of each student and should be respectful and inclusive of diverse backgrounds and experiences.
Areas of Focus: college student mental health, student success skills, career exploration, relational concerns.
Ph.D. Clinical Psychology | Seattle Pacific University, 2011
M.A. Clinical Psychology (Marriage and Family Emphasis) | Pepperdine University, 2003
B.S. Psychology | University of Washington, 1999
Approved Clinical Supervisor | State of Washington, 2016
Licensed Psychologist | Washington State Department of Health, 2012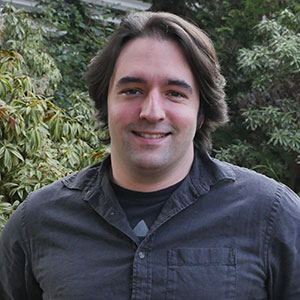 Joshua Salois (he/they)
Customer Service Specialist
Josh has been serving students at Shoreline since 2017, previously as a work-study at the Veterans' Resource Center, and as a disability services aide at Student Accessibility Services. Because of this, Josh is also able to help students navigate the broader ecosystem of student support from both a student and staff perspective, with a dedication toward creating a safe and equitable environment.
B.A. History | University of Washington, 2022
A.A. General Transfer (focused in History) | Shoreline Community College, 2019
Arabic Basic Course Graduate | Defense Language Institute, 2008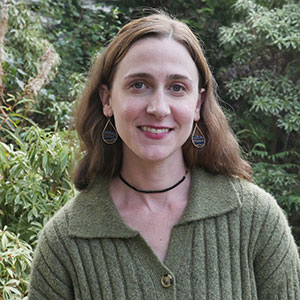 Megan Schuster, M.A. (she/her)
Licensed Mental Health Counselor
Part-Time Faculty
Megan's theoretical orientation draws from multiple, diverse therapeutic modalities such as art therapy, client centered, and cognitive theories. Megan believes that everyone possesses a unique story and deserves an opportunity to feel safe, understood and cared about. It is an important goal for Megan to provide such a space for people to feel supported while focusing on a client's specific needs, experiences, growth and transformation.
Areas of Focus: art therapy, anxiety and depression, trauma.
M.A. Clinical Mental Health Counseling | Antioch University, 2020
B.A. Psychology | Temple University, 2015
Licensed Mental Health Counselor | Washington State Department of Health, 2021