ASG Presidential Election
The Associated Student Government is hosting its annual election for the 2021-2022 ASG President position. Read the biographies of each candidates below and then vote for your choice!
Voting will end May 7th and election results will be available May 10th.
If you have any questions or would like more information about the ASG President position, please contact Sundi Musnicki at smusnicki@shoreline.edu.
Candidates for ASG President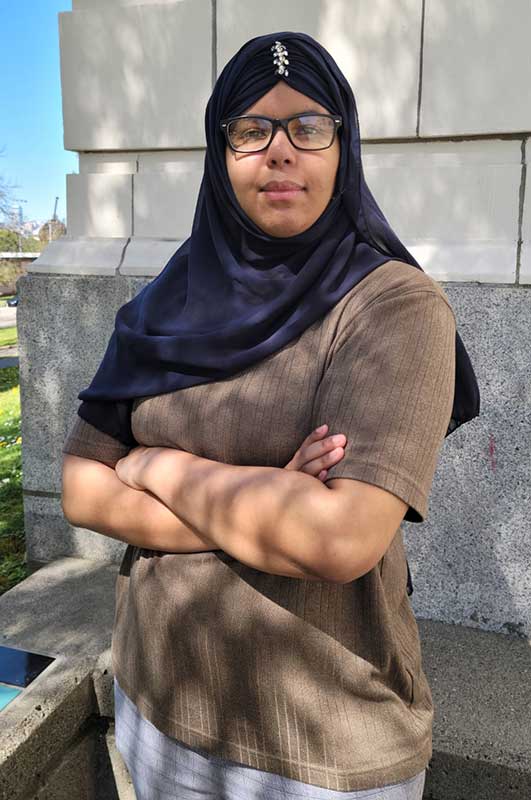 Samira Jimaale
Hi SCC, I'm Samira Jimaale. An avid lover of learning, art, music (K-Pop), and most importantly, helping others. Although the pandemic has denied me the chance to be adventurous, I'm excited to partake in student politics and Shoreline's Cheer Squad (Go Dolphins!). I'm pursuing a business degree, inspired by my mother who was an entrepreneur before retiring. I plan to bring great value to others with my services as she did.
After Shoreline, I plan to study finance and entrepreneurship at Stanford University. My goal is to start a finance company to help low-income and immigrant families grow their wealth through investments.
Quarantine has forced us to pivot our way of living, learning, and communicating. We've done our best to offer our students a stable community and flexible long-distance learning. Some things I want to tackle are the online learning environment and inclusion of students, as we continue to navigate this uncharted terrain Covid-19 has placed us in.
Being an Honors student (Go Otters!), I've noticed there aren't many activities and events for regular students compared to Honors students. I want to bring that level of involvement to all students, new and current. I personally miss Shoreline's green campus, its library, and PUB; I want to bring Shoreline to you.
I am a first-generation college student from an immigrant family, so I know what it feels like to feel voiceless. I want to represent the SCC student body to voice your opinions at the table where decisions are being made.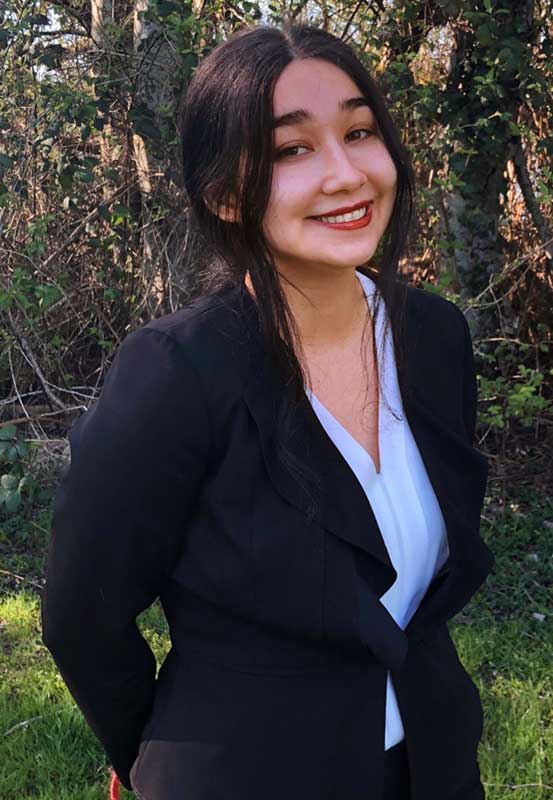 Sunshine Cheng
Hello! My name is Sunshine, and although I am still exploring concentrations, I have aspirations to go on to the University of Washington to pursue student leadership and a career in higher education.
In serving as the Student Body President for the last year, I have experienced firsthand how our financial decisions impact students, staff, and stakeholders in our community. I am running to serve a second term because I believe that by prioritizing transparency and accountability at Shoreline, we can ensure that our college is one that fosters student success and opportunity. Community empowerment should be the top priority of SCC's leadership, and we can cultivate a campus atmosphere that embodies this through policy and action.
It is my hope that in the coming year I will again have the chance to serve, support, and unite the student body, aid in the rekindling of Shoreline's economy, see ASG's ongoing initiatives through to fruition, and seek to bolster our school's long-lived legacy of excellence.
A little about me: some of my interests include martial arts, archery, and horseback riding. I love music, wind chimes, and the smell of rain. I also travel with a medical alert dog named Suba, a gray and white shih tzu you may have seen around campus! When I'm not studying you'll likely find me getting lost in the trees with my four-legged best friend.
Vote for the next ASG President