Community Employment Program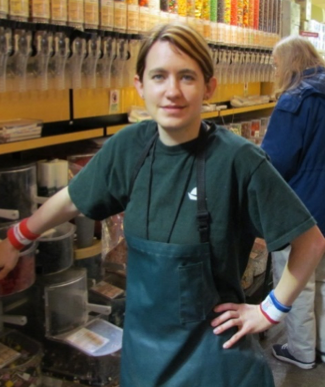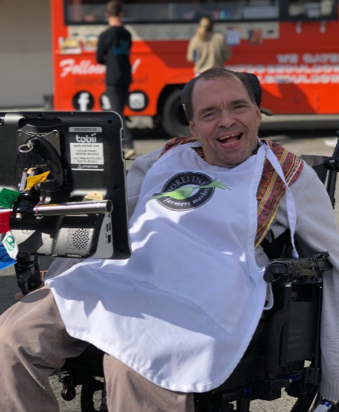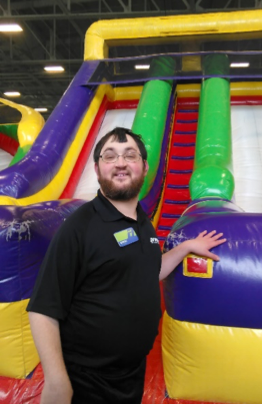 The Community Employment Program (CEP) is an employment provider located on the Shoreline Community College campus. CEP believes all individuals, regardless of ability, have the right to choose their own unique path to employment.
CEP Contracts with King County Developmental Disabilities Division (KCDDD) through the state's Developmental Disabilities Administration (DDA) and with the Division of Vocational Rehabilitation (DVR).
What is Supported Employment?
Supported Employment is when an individual with significant disability wants to work and will need long-term support through a job coach from an employment provider, like CEP. The employment provider assists in job skills preparation and support to maintain employment.
Benefits of Supported Employment
Job coaching support, onboarding, and training are provided at no cost to the employer
Supported employees are committed to their jobs and increase an employer's staff retention
Supported employees fulfill essential functions and needs of businesses by freeing up other employees' time
Employers can demonstrate their commitment to inclusion, equity, and social justice and increase workplace morale
Employers benefit from innovative and unique perspectives on how to accomplish everyday tasks
CEP Employment Services
CEP provides work readiness training and support in finding a job for individuals with developmental disabilities. CEP staff work 1:1 with each participant within the following phases:
Discovery Phase - Explore industries, strengths and skills, develop a plan with goals and strategies to meet them, sample various work sites, job shadow, volunteer, adaptive equipment planning, travel training, interview skills, and more.
Community Exploration Phase - Participants work with the job developer to target employers or industries of interest out in the community.
Employment Phase - Participant is hired for a paid job. The job coach will support the participant with learning the new job and maintaining the job.
Eligibility
There are three ways for individuals to receive employment support from CEP:
1. Developmental Disabilities Administration (DDA): DDA provides Individual Employment (IE) services through an employment provider. Once a DDA client is assigned a Case Resource Manager (CRM) and has a desire to work, they will then need to choose an employment provider. Through DDA, clients will always have long-term support as long as they want to work.
Must be a client of DDA, if individual is not, contact

DDA to see if eligible
Contact CEP office at

(206) 546-5823

or

cep@shoreline.edu

to make an appointment
If CEP is a good fit, CEP will need the participants DDA number to contact the DDA Case Resource Manager (CRM) to let them know that the individual has chosen CEP as the employment provider
Potential individual will also need to contact their DDA CRM to let them know that they would like to work with CEP
2. Division of Vocational Rehabilitation (DVR): DVR is federally funded and provides services to individuals who want to work but need assistance due to a physical, sensory, cognitive or mental disability. A DVR counselor works with each individual one-on-one to design a customized, step-by-step plan to achieve the job goal.
Call the local DVR office to see if eligible by filling out paperwork and having an intake meeting. (approx. 60 days)
Request CEP to be the employment provider to DVR
CEP staff will work alongside the client and DVR counselor to complete the employment goal
3. Private Pay: Private pay services can be but are not limited to tutoring, computer skills, academic support, social integration, and employment support. The individual pays on a quarterly basis for a pre-determined amount of service hours.
For Employers
Want to gain an inclusive, equitable and diverse workforce? Hire a supported employee to join your team! Contact CEP office at (206) 546-5823 or cep@shoreline.edu to learn how we can assist you!
Additional Resources:
Accredited by:

Contact Us
Community Employment Planning
Location

2900 Building, Room 2910

Email

Phone

TTY: (206) 546-4520

Fax

(206) 546-5840

Hours

Monday - Friday
8am - 5pm
(CEP staff are in and out of the office supporting participants out in the community)