Commencement Ceremony
Join us in celebrating your academic achievement on June 17th, 2023!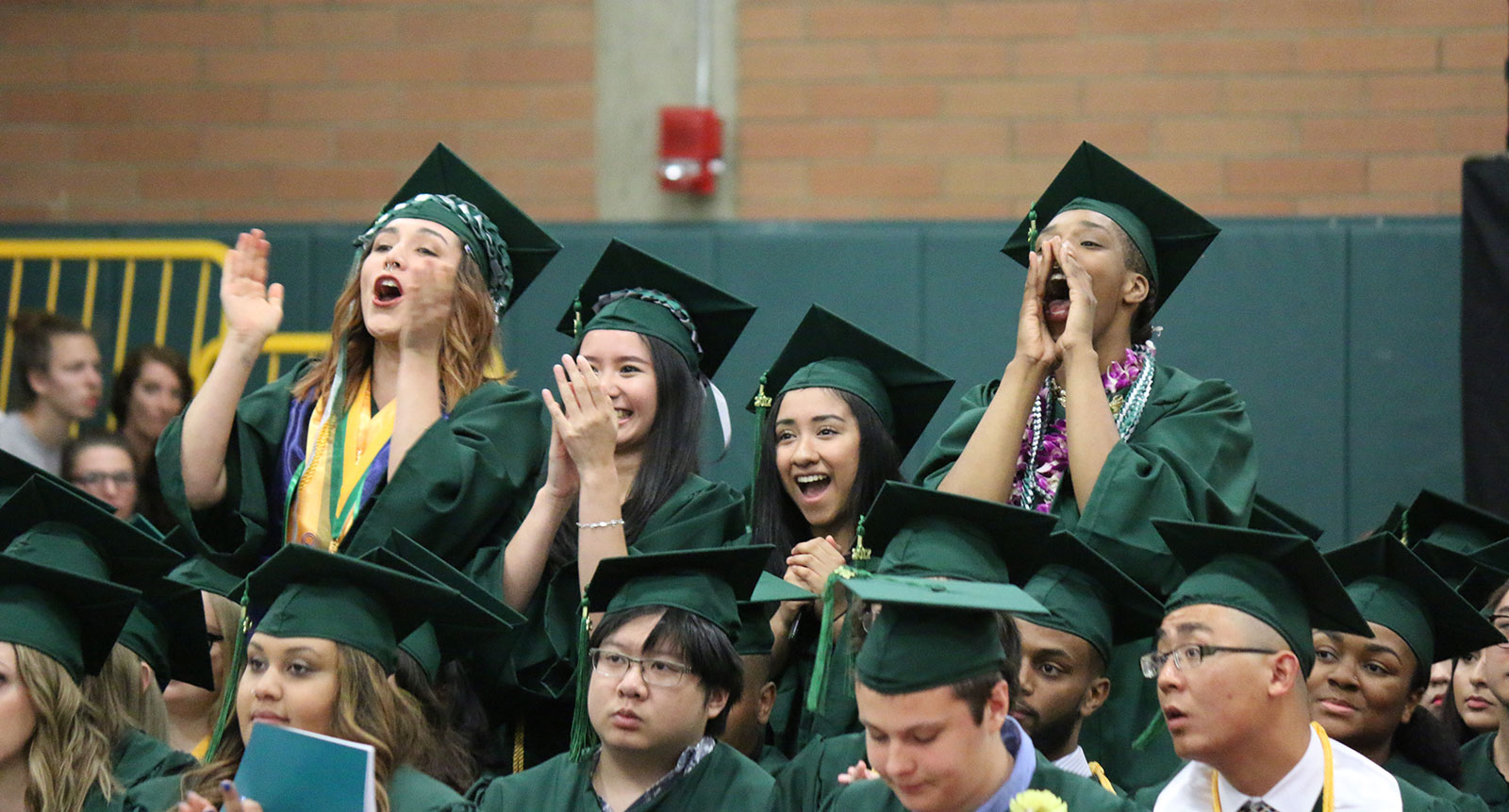 Celebrate your achievement!
Commencement is an opportunity for Shoreline students who have completed their studies to celebrate their accomplishments with families, friends, faculty, and staff in a formal ceremony at the end of the academic year. On this page, you will find information that describes everything you need to know about this year's Commencement Ceremony.
Commencement Overview
Date:

Saturday, June 17, 2023

Location:

To be announced
Prepare for Commencement
In order to participate in Commencement, you will need to first complete an application to graduate to confirm your eligibility to graduate. All students who have fulfilled their graduate requirements between Fall 2022 and Summer 2023 quarters are eligible to apply and participate in Commencement. If you are graduating from a professional/technical program, you will also need to submit a planning guide signed by your program advisor and division dean with your graduation application.
More information coming soon!
Diplomas are sent to graduates once a final evaluation of credits is completed and a degree is officially conferred. Diplomas are mailed to spring graduates in August/September and to summer graduates in October.