Continuing Education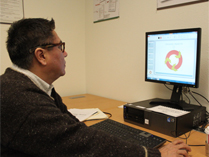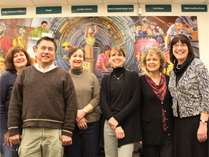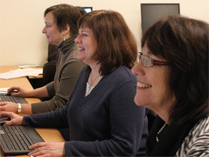 Attention Mature Job Seekers:
Continuing Education
One of the fastest growing segments of the labor market is the age 50 and older worker. Shoreline Continuing Education courses are designed for mature job seekers who plan to return to work, or are required to improve basic skills at a current job. Want to become more efficient with the latest Smartphone technology? We can also get you texting and sending photos and videos right away!

Our classes include Microsoft Word, Excel, Outlook, PowerPoint, and QuickBooks, as well as Internet and computer basics. We also offer courses in job hunting, transitioning to a new career, home-based or small business startup courses, and financial management. The quickest way to enroll is online through our secure online form.
Online Learning
Ed2go provides the highest-quality online continuing education courses that are affordable and easy to use through a network of more than 2,100 top colleges and universities. As a virtual online college, we offer the latest instructor-led online courses from the top professionals in their field. Start your online training program today!
Browse the Instructor-Led Courses & Career Training Programs:
ed2go
Frequently Asked Questions:
Q. How do I register?
A. The fastest way to register is through our secure online form. Just have your payment information ready and you'll be enrolled right away. For questions, call 206-546-6966.
Q. Can the classes be audited?
A. Continuing Education classes are not for credit and payment in full is due at the time of registration.
Q. Can I get a senior discount on the Continuing Education courses?
A. These classes are offered at a reduced rate, no additional discounts are necessary.
Q. Can I bring a friend to class with me?
A. Of course, but only if your friend is registered and has made payment for the class.
Registration
The registration process has been simplified for this program. No transcripts or placement tests are required. Continuing Education students do not need to attend orientation.

Just register through our secure online form!
After registration, you will receive your class confirmation with student ID by email within 1-3 business days. By request, we can mail this info also USPS.



Contact Us
For questions regarding registration, please contact Continuing Education:
Email
continuing-ed@shoreline.edu
Phone
206-546-6966
Hours
Summer Hours
Monday - Thursday
8 AM - 5 PM
Friday
8 AM - Noon