E-mail FAQs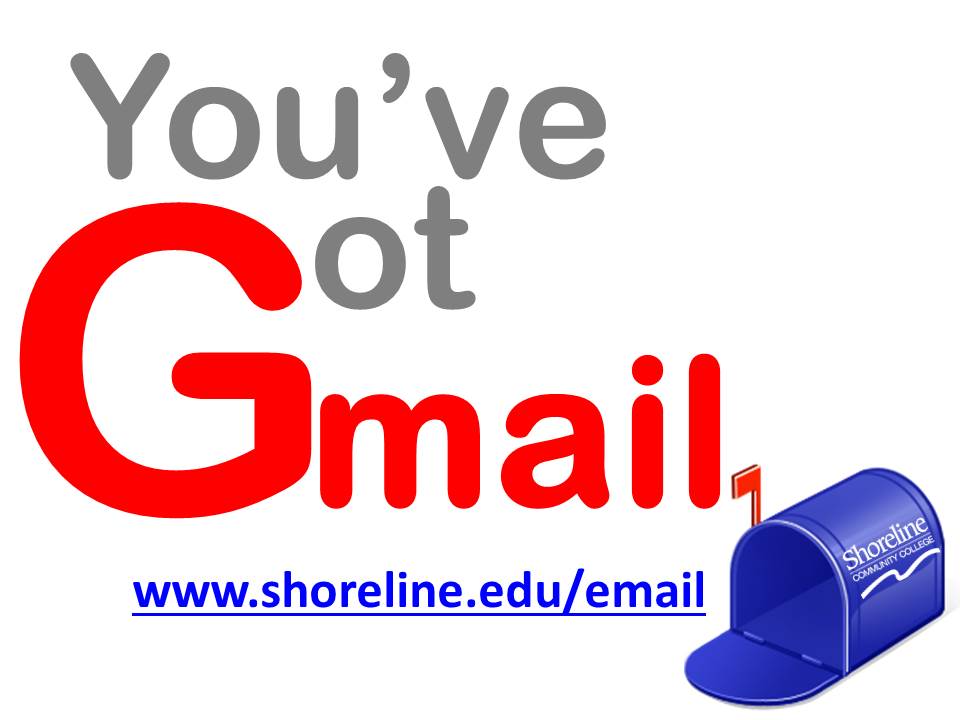 All students are required to
use go.shoreline.edu e-mail accounts for college-related correspondence.
Required e-mail?
All students must use a Shoreline-assigned go.shoreline.edu e-mail account for all college correspondence.
Why can't I continue to use my personal e-mail address?
Standardizing to go.shoreline.edu for all official College communications will help assure messages get through and help protect privacy as required by the federal

Family Educational Rights and Privacy Act

.
Can I just forward it to my current e-mail?
The use of any other account via forwarding is not supported by the college. Students are solely responsible for any consequences that result from lost or delayed communications resulting from the use of any e-mail account other than the College-assigned Gmail account.
How do I find my go.shoreline.edu username and password?
Go to

www.shoreline.edu/email

and click "Lookup my email username and password" in the table at the bottom of the page.
How do I log-in to go.shoreline.edu?
How do I get a go.shoreline.edu account?
All students are assigned a go.shoreline.edu account at the time of registration.
Can I get my go.shoreline.edu email on my mobile device?
You can add your go.shoreline.edu account to a mobile device by following your device's instructions for adding a Gmail account. Where you are asked for user name, specify your entire go.shoreline.edu email address.
I got a go.shoreline.edu account, left the college and am coming back. Do I need another account?
No, your current go.shoreline.edu address will work. Just present it at the time of registration.
I already use Gmail for my personal e-mail, will that work?
No, every student will get a college-assigned go.shoreline.edu account and be required to use it.
When I leave Shoreline, what happens to my go.shoreline.edu account?
Your go.shoreline.edu account goes wherever you go.
What about emergency communications?
The primary address for emergency communications is automatically assigned go.shoreline.edu accounts. Go here to enter secondary addresses that can continue to be personal e-mails.