Trustee Bio
Catherine D'Ambrosio, Ph.D., RN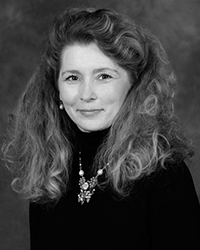 Trustee Catherine D'Ambrosio, PhD, RN was appointed to the Shoreline Community College Board of Trustees in 2013 and reappointed in 2016. A native of Saint Louis, Missouri, Trustee D'Ambrosio graduated from Barnes Hospital School of Nursing in 1983 and completed her BSN (Bachelor of Science in Nursing), Magna Cum Laude from the University of Missouri where she was awarded the University of Missouri's first "Nurse Entrepreneur Award". Dr. D'Ambrosio completed her MSN (Master of Science in Nursing) at the University of Pennsylvania in 1990 and there was inducted into Sigma Theta Tau, the International Honor Society of Nursing.
Dr. D'Ambrosio completed her PhD (Doctorate in Philosophy) at University of Washington in 2003. Her doctoral dissertation was entitled "Computational Representation of Bedside Nurses' Decision-Making Processes". Until 2005, Trustee D'Ambrosio conducted her Post-Doctoral (T-32) research at Oregon Health and Science University where she wrote her second Rule-Based Expert System in Common Lisp on Expert Wound Care RN Decision-Making Processes regarding chronic, non-healing, full-thickness wounds, specifically necrotizing fasciitis, Stage-IV Pressure Ulcers, and severe trauma wounds.
Dr. D'Ambrosio lived overseas with her husband – a retired US Navy Submarine Commander and their children for several years. Upon return to the U.S. in 2011, she provided consulting and healthcare analytics services. She served as a Clinical Assistant Professor at the University of Washington School of Nursing until starting her (second) licensed home health care agency in 2014, specializing in provision of Pediatric Intensive Field Care to Washington State's medically fragile infants, babies and toddlers.
In 2017, Trustee D'Ambrosio and her team of clinically expert Pediatric Critical Field Care Nursing Scholars opened Nursing Evolutions' Pediatric Critical Care House (PCCH). In continuous, close and ongoing collaboration with Medical Experts, Scholars and Scientists at Seattle Children's Hospital, the Clinical Nursing Scholars at PCCH gently, compassionately and scientifically apply the nursing process to each individual baby in order to deliberately optimize each individual patient's health outcomes, functional outcomes, and quality of life outcomes. PCCH babies are discharged home to their parents as soon and as rapidly as it is medically safe to do so.
Trustee D'Ambrosio's reasons for service and dedication to Shoreline Community College:
Washington State's Community Colleges are among its greatest treasures. Our Community College's local (neighborhood) accessibility, open enrollment / admissions, modest tuition, small class sizes, and range of educational and training opportunities – including those in rapidly emerging and evolving technologies afford our State's Community College students access to the education (knowledge) and training (skills) necessary to optimize their prospects, procure and retain employment in competitive fields, and earn "livable wages".
Education, technical skills and technical excellence are not –in and of themselves, vehicles to, nor assurances of vast wealth. Education opens minds, opens doors, broadens possibilities, and ultimately expands the control a person has over their life and their destiny. I am committed to supporting, serving, and maintaining the academically rigorous educational and technologically up-to-date trade, craft and technology programs at Shoreline Community College.