Tuition Payment Plan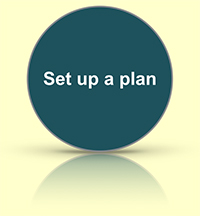 Update Your Payment Plan Contact Info
To make changes to your address, telephone or bank information, customer service representatives are available:
Mon-Thurs 7:30 am to 7 pm (CST)
Friday 7:30 am to 5 pm (CST)
Call 800-609-8056
Questions: Nelnet agreement
Contact FACTS directly or view your agreement online. To access your MyFACTS account, follow your FACTS confirmation notification.
Questions: Account Balance
For inquiries about your balance contact payplan@shoreline.edu. Please include your:
name
student identification number
specific question or concern
Questions: Financial Aid
Contact the Financial Aid office at 206-546-4762.
An important step in attending college is having a solid plan for covering the cost of attendance. If you don't have money to pay your tuition all at once, set up a payment plan, available through Nelnet. Start budgeting for your education today. Your payments will be lower the sooner you start.
Target Dates To Enroll in a Payment Plan By:

Summer 2016 online payment plan enrollment opens May 11, 2016
Payment plan must be in place by your tuition due date.

Last day to enroll online
Required down payment
Number of payments
Months of payments
Enrollment Fee
June 2
None
2
June & July
$30
May 25
33%
2
June & July


$30

June 23
50%
1
July only
$30

Fall 2016 online payment plan enrollment opens May 11, 2016

Payment plan must be in place by your tuition due date.

Last day to enroll online

Required down payment

Number of payments

Months of payments

Enrollment Fee
June 30

None

4
July - Oct
$30
Aug 3

None

3
Aug - Oct
$30
Aug 25
33%
2
Sept & Oct
$30
Sept 21
50%
1
Oct only
$30
NOTE: All down and full payments are processed immediately!
Payment Methods
Automatic bank payment (ACH - checking/savings account)
Credit or debit card payment
Advantages
Easy online enrollment through Nelnet
Monthly payments
Flexible payment options
No interest
Payments are processed on the 5th of each month.
Cost to Participate
$30 enrollment fee per quarter (ACH & credit card)
$2 enrollment fee for an immediate full payment (ACH)
$30 returned payment fee if a payment is returned
Instructions for Setting up a Payment Plan Via Nelnet
e-Cashier Availability
The ability to create a new payment plan is available according to Shoreline Community College's registration calendar. Please be aware the college may elect not to have e-Cashier available during specific times and dates.
Please do not assume your balance will automatically be adjusted if financial aid is received or a class is dropped or added. You should review your agreement balance online through your My FACTS account or e-mail payplan@shoreline.edu to confirm the change.
Information On Returned Payments
Should an automatic bank payment or credit card payment be returned, a $30 returned payment fee will be automatically assessed to your account. You will be notified by Nelnet of the returned payment via mail or e-mail.